All About the Chicago Auto Show!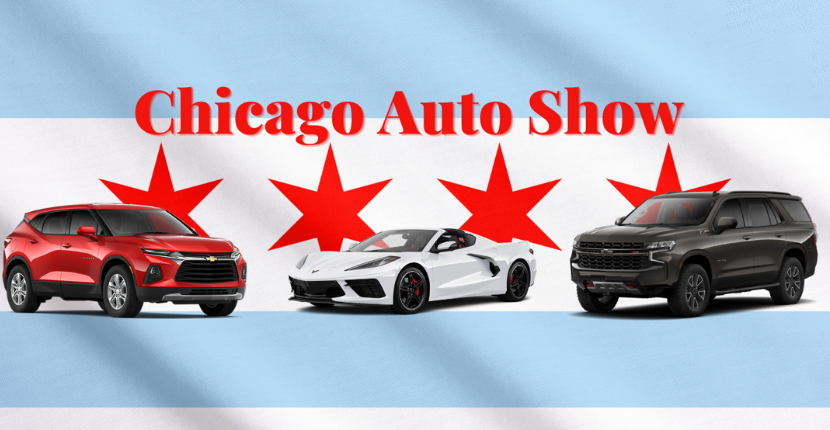 The Chicago Auto Show is back this summer! With approval from state and city officials, the Chicago Auto Show will host a special edition of the show this July 15-19. It will take place at Chicago's McCormick Place. It will be one of the first live, in person shows to take place at the McCormick place since the pandemic shutdown last spring.
What is the Chicago Auto Show? 
Dating back to 1901, the Chicago Auto show is the largest auto show in North America. In other words, it is held more times than any other auto show on the continent! The Chicago Auto Show is the premier event to hear from the industry experts and see the best new vehicles coming to the auto market. The 2021 version of the Chicago Auto Show will take up nearly 500,000 square feet of space in the McCormick Place's West Building. In addition, there will be another 150,000 square feet of exhibits, activations, and test drives along Indiana Avenue.
2021 Special Edition Show 
Earning the "Special Edition" name, the 2021 Chicago Auto Show will take advantage of the beautiful July weather. To do this, it is expanding outdoors in addition to its move to the West Building. The outdoor space allows attendees to experience more outdoor test drive opportunities, test tracks, and technology demonstrations. Also, special appearances and events will take place each day of the Show. 
Each auto manufacturer will be pulling out all the stops to showcase their lineups. For example, attendees will be able to enjoy old favorites like the Camp Jeep and Ram Truck indoor test tracks along with Subaru's pet adoption event. Outdoors, Ford will offer attendees unique experiences featuring the new Ford Bronco, Bronco Sports, and all-electric Mustang Mach-E SUV.
2021 Show Location, Dates, and Other Information 
The special 2021 Chicago Auto Show will take place from Thursday, July 15 to Monday, July 19. The show's hours are July 15-18, 9 A.M. to 10 P.M, and July 19 is 9 A.M. to 8 P.M. 
The Chicago Auto Show's location is McCormick Place, West Building. It's address is 2301 S. King Dr., Chicago, Illinois, 60616. You can find the Chicago Auto Show map here. 
The Chicago Auto Show is committed to providing a safe environment for all involved. Above all, it will carefully adhere to the health and safety protocols and guidelines set forth by city and state officials.
2021 Chicago Auto Show Tickets 
You can buy tickets to the 2021 Chicago Auto Show Special Edition here.
Adult tickets are $13, and seniors (age 62+) and children (age 12 and under) can get tickets for $10.
Please note: All tickets must be purchased online; there are NO TICKET BOOTHS at McCormick Place.
Apple Chevrolet and the Chicago Auto Show 
In conclusion, you're sure to witness the exciting new vehicles Chevrolet is set to introduce at this year's Chicago Auto Show. You'll experience why Chevrolet is America's top-rated auto brand. After the show, get your hands on some of the excitement at a Chevy Dealership Near Me. 
Here at Apple Chevrolet, the Chevrolet Tinley Park, we have a wide selection of new and used Chevys for sale. Continue the fun of the Chicago Auto Show with us by stopping in or scheduling a test drive today!