Chevy Tahoe Arriving With a Completely Redesigned Body and Interior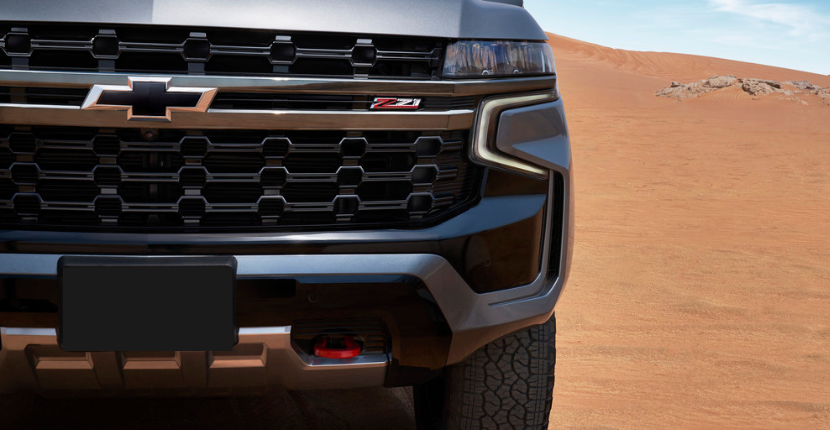 The all-new Chevy Tahoe has finally arrived. Brand new and highly improved, it received a completely redesigned exterior and interior. It is the first in the series to include independent rear suspension, a diesel engine option, and the most up-to-date technology available, making it the most reliable Chevy Tahoe to date. Already America's best-selling full-size SUV, the fifth-generation 2021 Tahoe features substantial more usable space.
New Features
Equipped with a longer wheelbase, the new Tahoe features architecture that targets improvements central to the needs of full-size SUV customers: passenger accommodations, cargo capacity, driving dynamics, and exterior proportions. With a 4.9-inch longer wheelbase and 6.7-inch overall increase compared to the current model, the expanded 2021 Tahoe offers forty percent more legroom for third-row seating and sixty-six percent more cargo space. In comparison to its competitor, the 2020 Ford Expedition, the all-new Chevy Tahoe offers twenty-five present more cargo room behind the third-row seat.
The longer wheelbase and new chassis systems create greater ride smoothness, particularly on uneven pavement and unpaved surfaces, with improved handling. Additionally, the Tahoe's load floors are significantly lower, which provides a more natural seating position and a gain of 10 inches of third-row legroom. However, the new space gain is achieved efficiently — while the cargo room increases by thirty percent, the overall length of the vehicle increased less than four percent.
Among the most advanced in Chevrolet's history, the 2021 Tahoe is powered by a V-8 engine and a new Duramax turbo-diesel engine. They are matched with a new 10-speed automatic transmission with electric shift control, an impressive feat compared to the oldest Chevy Tahoe.
Technology
The redesign also incorporates unprecedented connectivity and configurability with larger displays, more connectivity options, and a new rear-seat media system designed to keep even the most tech-savvy family satisfied. The centerpiece of the Tahoe's newest technology, the Chevrolet infotainment system leads major competitors with a large, 10-inch-diagonal color touchscreen, just one of five connected and configurable screens offered in the new SUV.
The all-new Tahoe interior includes higher technology enabled by an all-new digital vehicle platform, a next-generation system that has five times more data processing power than current models. Driven by incredible speed, the new system is designed to support vehicle health monitoring, the ability for over-the-air updates, and ample bandwidth to add new not-yet-offered technologies in the future. It also offered industry-leading cybersecurity protections.
The most advanced and capable in Chevy's full-size SUVs, the Tahoe's new rear-seat media system features 12.6-inch rear screens that are positioned for optimal view for passengers in the second and third rows. Allowing passengers to watch different content on each side, each rear screen offers independent connections. Additionally, this allows rear passengers to share content from one screen to another, mirror content from an Android phone to a screen, and "send" navigation points of interest, such as restaurant suggestions or gas stops, to the central infotainment screen at the front of the vehicle.
Finally, the newly redesigned Tahoe also features a built-in Wi-Fi® Hotspot with available 4G LTE data (3GB or 1-month data trial, whichever occurs first), Apple CarPlay, and Android Auto capability, multiple USB charging ports, and, on all models except LS, wireless charging with charger cooling.
Search "Chevy Tahoe for sale near me" to find your new vehicle today!