The 2022 Chevy Silverado Will Get a MultiPro Tailgate Option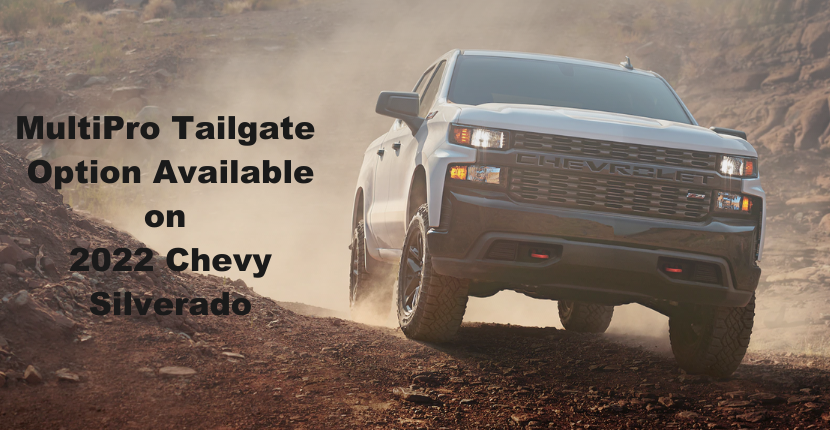 If you are a truck enthusiast, you know all about the function and capability of the many trucks out there on the market. The Chevy Silverado 1500 is consistently one of the strongest and most capable options, but the GMC Sierra is known to have a MultiPro tailgate that adds function to another great truck option. However, the Silverado might be getting a version of this tailgate. Learn more about it below.
What is the MultiPro Tailgate?
General Motors created a revolutionary tailgate option for the GMC Sierra. This tailgate is known as the MultiPro tailgate. This tailgate is revolutionary because it adds a lot of function to a truck. It is kind of like having two tailgates in one. The main tailgate functions like you expect a normal truck tailgate to function, but there is also a smaller tailgate that is built into the other tailgate.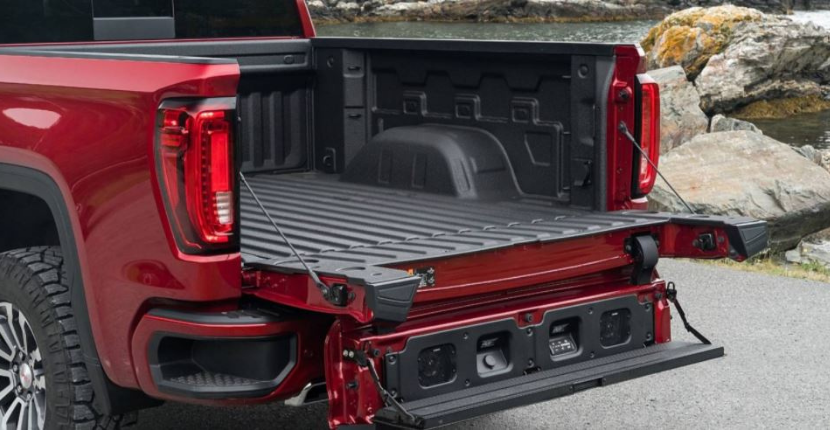 This inner tailgate can add function by adding options like an entry step, a bed extender, a standing workstation, and more. It makes it easier to access cargo and easier to store more cargo.
Will the Silverado Get a Version of the MultiPro Tailgate?
The MultiPro tailgate has multiple functions to help make loading and hauling cargo much easier. This tailgate is found on the GMC Sierra, but it is rumored to be heading over to the Chevy Silverado, as well. This could give added function to the popular and capable Silverado 1500.
The News Wheel tells us, "According to anonymous sources familiar with Chevy's product plans, the upcoming Silverado might soon have a MultiPro Tailgate of its own, according to GM Authority's Jonathan Lopez. This new tailgate was initially planned for the 2021 model year. However, it's likely that Chevy will delay this new feature to the 2022 model year in light of COVID-19."
The 2020 Chevy Silverado already has a lot to offer you. This truck has multiple engine options, including a 420-horsepower, 6.2-liter V8 engine option. This vehicle can tow up to 13,400 pounds. With a variation of the MultiPro tailgate, this vehicle could be even more functional and powerful for you.
What do you think of the MultiPro tailgate, and do you think you would like one on your next Chevy Silverado? Let us know!
At Tinley Park Chevy, we have a lot of great Chevy trucks for you. We offer great truck options like the Chevy Silverado and Chevy Colorado. Both of these trucks give you great function for daily driving and for working hard. Reach out to Tinley Chevy if you would like to learn more about the Chevy Silverado or the MultiPro Sierra tailgate.