Shocks and Struts: What's the Difference?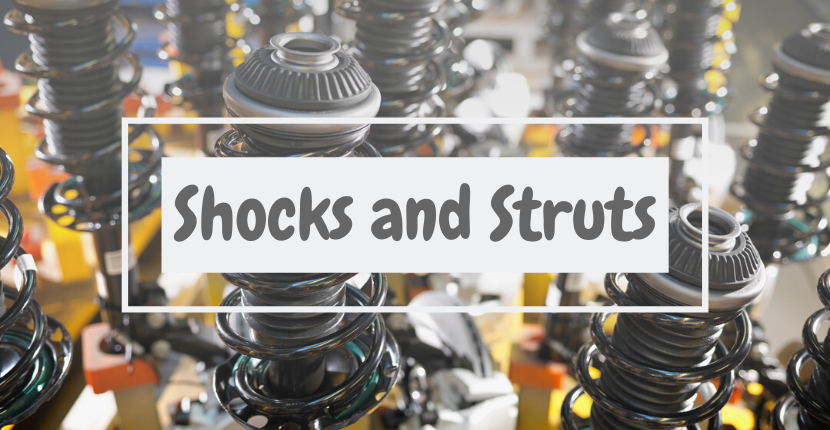 At Tinley Chevy, we have a team of certified service expert technicians and their goal is to help you with all of your maintenance needs. We have convenient hours, great service, and competitive pricing on parts. This includes oil changes, tire rotation, and brake, battery, and multi-point inspections.
Basically, shocks and struts perform the same job of damping springs and controlling bounce. There are a number of springs, shocks and struts in every vehicle. The springs support the weight of the car while the struts and shocks limit the jolts that come with driving down a bumpy road. They absorb impact, essentially.
While shocks and struts perform the same task of cushioning the ride, they are not interchangeable—one cannot replace the other. Your particular vehicle was designed to have either a shock or a strut, but not both.
Shocks
Shocks control the impact and make sure all four wheels are in contact with the road. They do this by absorbing energy. The shock is composed of a coil, piston, and hydraulic fluid. Vehicles that use an upper and lower control arm to position the rear axle will use a shock.
Struts
Struts are another part of the suspension system. You'll find struts on most front-wheel-drive vehicles. Struts work with the coil spring, strut bearing, and the steering knuckle to help the vehicle adjust to bumps in the road. The setup is very similar to that of shocks, but the difference is that the strut acts as the upper connecting point between the knuckle and vehicle.
Struts and shocks should be inspected regularly to maintain them and ensure a smooth ride. If you notice any shaking or poor response in steering, you should bring your Chevy into our Service Center.  Shocks and struts replacement may be necessary if you notice any unusual wear patterns on tires too. Or if you don't notice these things but it's been 50,000 miles since you've had them looked at, it's time to schedule another inspection. We are your Tinley shocks and struts center.
If you're looking for a Chevy service near me, call Apple Chevy today. You'll find us at 8585 W. 159th Street in Tinley Park. Or call us at (708) 336-3167.