How to Make the Most Out of Your 2020 Chicago Auto Show Visit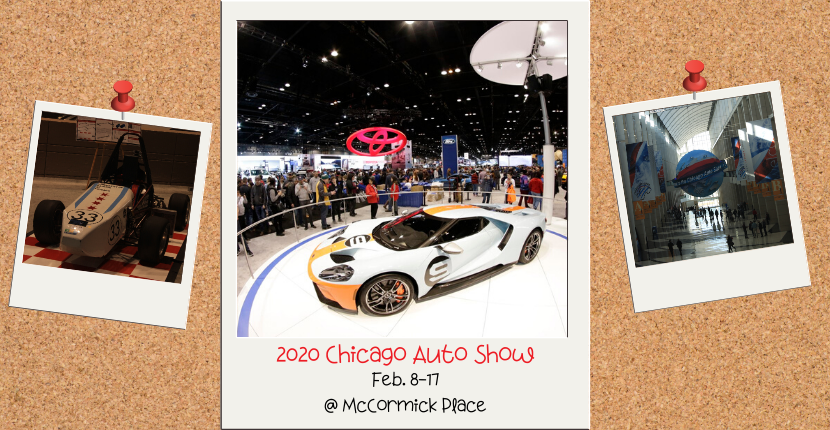 Don't have any set plans February 8-17th? Live in the Chicagoland area? Enjoy eating good food, hanging out with the family, and last but not least looking at cars?! If you answered yes to any if not all of these questions then you're in for a treat! The 2020 Chicago Auto Show is taking place at McCormick Place in downtown Chicago. You don't have to be a car aficionado to have a good time; there are hundreds of activities such as indoor test tracks, interactive children's displays, a beer event, and more! Read on to learn how to make the most out of your visit.
Coupons
The Chicago Auto Show is happy to partner with local organizations to offer discount admissions coupons ($5 off full-price adult admission) to the 2020 Chicago Auto Show. Discount ticket(s) should be brought to the ticket booth to be redeemed. Note that discounts can't be applied to tickets previously purchased.
Below is  a list of discount coupons that are available:
CATA Member New-Car Dealers: Visit your local new-car dealer and ask for a $5 weekday discount coupon.  View participating new-car dealers.
Sports Team Pride Day: Any attendee wearing Illinois team apparel on February 10th receives a $5 off a full-price adult admission coupon.  Make sure to get your coupon in the North Hall ticket lobby before visiting the ticket booth.
Women's Day: Tickets purchased by women on February 11th are only $8. Tickets must be purchased at the show box office. Special events will occur throughout the day in the Event Stage area.
Hispanic Heritage Day: A discount coupon of $5 off full-price adult admission can be obtained on February 14th by visiting the Telemundo area in the North Hall ticket Lobby.
Chicago Auto Show Food Drive Discount: Donate 3 cans of food to receive a $5 off full-price adult admission on February 12, 13, and 14.
Visit Chevrolet Cars on Display
There are over 600 new vehicles from 30 different manufacturers on display. You also have the chance to view the concept cars that you won't be able to see at the dealership. Make sure you stop at the Chevrolet display! Here you will be able to view the following Chevy models at the 2020 Chicago Auto Show:
Production vehicles
Chevrolet Bolt
Chevrolet Camaro
Chevrolet Colorado
Chevrolet Equinox
Chevrolet Silverado
Chevrolet Malibu
Debut vehicles
2020 Chevrolet Corvette
2021 Chevrolet Suburban
2021 Chevrolet Tahoe
2020 Chevrolet Trailblazer
Chevrolet Interactive Displays
All the available space at McCormick Place calls for the multitude of entertainment for all ages! Everyone from 2 to 92 will enjoy what Chevrolet at the Auto Show has to offer. Chevrolet got creative with their displays at the 2020 Chicago Auto Show. There's so much for families to do on the floor of the Chicago Auto Show.
Available is:
Tech Studio- Driving Mini Robot Cars

Participants drive mini robots through various courses with the goal of winning first place.

Virtual Dynamics Adventure 4D Experience

Participants choose a GM model of their choice and experience 4D virtual reality stimulation of driving. There are a couple different available driving experiences so make sure to pick the perfect one for you!

Chevy Trading Cards

Stand in-front of our large green screen to add your personalized photo to a trading card of your choosing.

Chevy Comic Strip

With the use of the green screens available, you'll have the ability to turn the array of pictures you take into a comic book!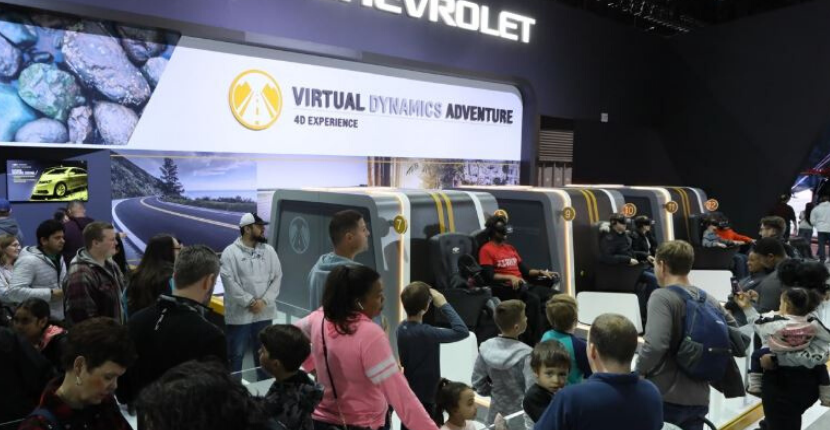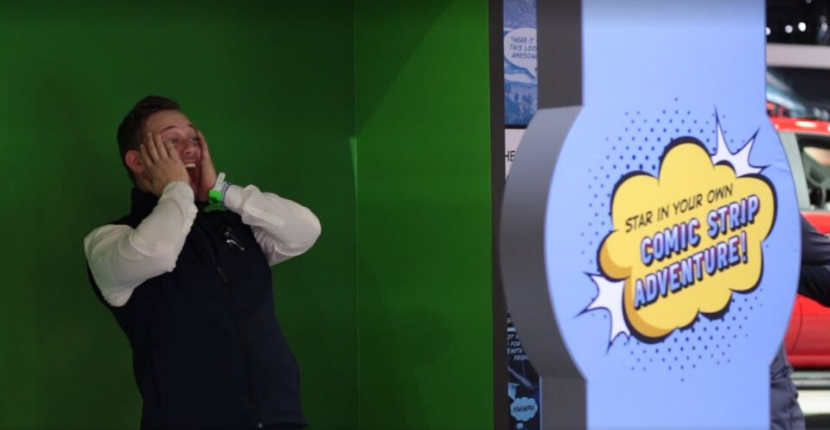 Meet Local Celebrities
Whether you're a big Chicago sports fan or not, we think meeting local Chicago sport players will make your day! Make sure to make it to the celebrity meet and greets and meet:
Tony Esposito- Former Chicago Blackhawk
Eddie Jackson- Chicago Bears
Tommy Hawk- Chicago Blackhawks Mascot
Dave Bolland- Former Chicago Blackhawk
Ron Harper- Chicago Bulls Legend
Akiem Hicks- Chicago Bears
Bobby Hull- Former Chicago Blackhawk
Horace Grant- Chicago Bulls
Brandon Bollig- Former Chicago Blackhawk
Scottie Pippen- Chicago Bulls Legend
Friday Night Flights is a beer tasting event that showcases Chicago's dynamic craft brewing scene! Each event offers a sampling of 2-3 syles from a multitude of local breweries.  Click here to purchase your tasting pass to this event. This pass allows you to sample 10 3oz. samplers. Everyone had an amazing time at this event last year! If you missed out, make sure don't this year.
Some of the breweries that will be in attendance this year are:
Band of Bohemia
Goose Island Beer Co.
Temperance Beer Company
Haymarket Brewing Company
Revolution Brewing
Rock Bottom Brewing
Great Central Brewing Company
Motor Row Brewing
ERIS Brewery and Ciderhouse
Begyle Brewing Company
Marz Community Brewing
We, here at Apple Chevy, had a great time at the 2020 Chicago Auto Show! We hope you do too!
If you haven't made it to the 2020 Chicago Auto Show, you still have time! It goes from now until February 17th. Hopefully, this guide blog helps you navigate your way perfectly through the Auto Show! Send us some photos of you and your family at the Auto Show, we'd love to see them!
If you see a Chevrolet model at CAS2020 that you like, take a few pictures and give your Tinley Park Chevy dealer a visit. We can get you in that same Chevy model!  We want to help you make that upgrade today. We are proud to provide you with an endless variety of both new Chevy models and used cars near Tinley Park.