Buying a Car: Benefits of Buying Previous Model Year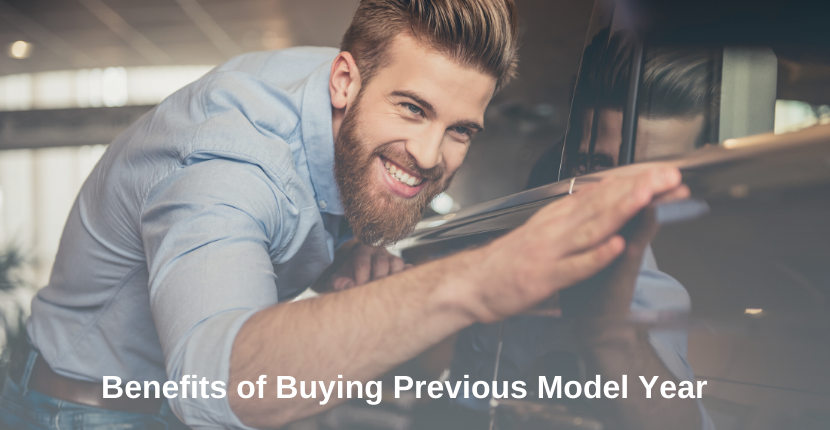 If you're thinking about buying a new Chevy, you may have realized that some of the best deals on cars are the models from the previous year. The end of the year and going into the new year is a great opportunity to reap some of the best prices and perks on previous model year vehicles.
Once the new year models arrive on lots, manufacturers and dealers want to get rid of the remaining previous year models as quickly as possible to make room for the new ones. Because many dealerships are eager to sell these leftover models, it is possible to get a great deal on a car once the new model year cars arrive.
For example, in the fall of 2018, many car manufacturers are releasing their 2019 lineup. That means that you can find 2018 and even 2017 model year cars majorly discounted.
Is It Worth It to Buy a Previous Model Year?
We have put together a small list of reasons why you should buy a car from the previous model year. Read on:
You can save thousands of dollars off MSRP.
These vehicles come with a full warranty.
The most obvious reason is the cost. Once the new year model arrives on the lots, the older models will be discounted. How much a discount can and will vary depending on the make and model, how long it has been on the dealers lot, and more. Buying a previous model year vehicle comes with a full manufacturer's warranty, but for a lower price.
 Should You Consider a Previous Year Model?
If you plan on keeping this car for the long haul, then buying the previous years model is the way to go. You get all the benefits of new car ownership for a fraction of the cost. If you aren't too keen on possessing the latest years technology and features this is also the way to go. Most of the newer vehicles dating back to 2015 have up-to-date technology and safety features so you aren't missing out on any technology.
Buying a previous years model is a great way to go for many people while also saving money. Be sure to do some research and compare prices. Take the time to test drive the top contenders. Apple Chevy has many previous year models available that are calling your name. Feel free to browse our online inventory and once you find one that catches your attention, feel free to come in and test drive it today!