How to Use Your Costco Membership to Save on a New Chevy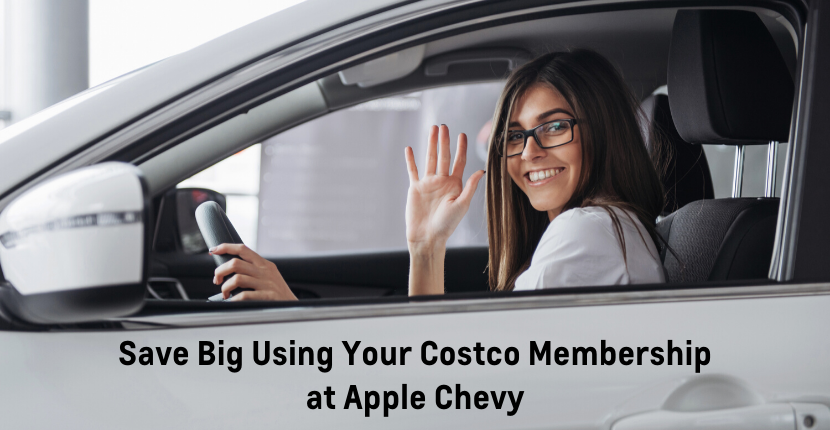 Just in time for the holidays, the Costco Auto Program Season of Values promotion is here. The program started on October 1 and runs through January 2 on qualifying cars, trucks, and SUVs. This includes models like the Chevy Silverado, of course. This is just another reason to visit Apple Chevy before the year ends.
You must have a Costco Membership to get these great deals through the Costco buying program. If you have one you already, you no doubt appreciate the savings you get on everyday purchases. It's not everyday that you buy a brand new car, however, so if you're thinking about making a new car purchase, this may be the best opportunity you get this year.
The Costco Auto program offers many savings opportunities this year. As a part of the Season of Values promotion Costco members who either buy or lease an eligible model receive some great perks. This includes GM supplier pricing and qualifying GM incentives. Once participants fill out a Costco Auto Program survey they will receive a Costco Shop Card with $700 for Executive Members and $300 for Gold Star and Business Members.
To obtain these perks on great new Chevy models, you must have been a Costco Member by the September 30, 2019 deadline and have received your authorization email. You also need to make your new Chevy purchase by January 2nd of next year. The savings don't end after the purchase of a new Chevy car, truck or SUV. Costco members also save money on parts, services, and accessories at participating service centers.
So what models can you buy with your discount? How about a new promotion Chevrolet Silverado 2500 HD or Silverado HD? You could potentially save close to $3,000 on a 2020 Silverado 3500 HD with a manufacturer suggested retail price of $54,260. Not bad for a 6.6-liter Duramax turbodiesel V8 engine that kicks out 445 horsepower 910 pound-feet of torque (and tows up to 35,500 pounds).
Rumor has it that the Corvette C8 may also be eligible for this discount. Considering the C8 already starts off with pricing below $60K, that's a deal that only gets better thanks to your Costco membership.
If you've completed all of the steps above then you only have one more step to complete! Come visit us at 8585 W 159th Street in Tinley Park, IL. Learn more about great new Chevy models. Learn more about us and what we have to offer you at Apple Chevy.