Why the Chevy Blazer is a Loveable SUV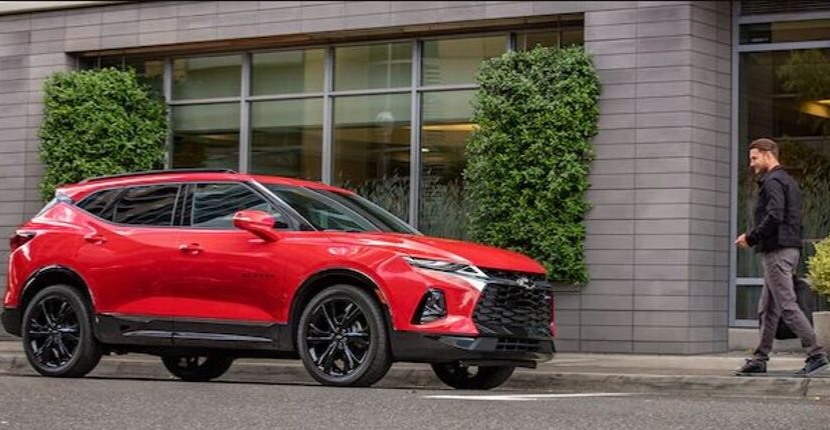 Chevy brought back an old name in the Blazer, and they turned it into a new, loveable SUV. The Chevy Blazer is all-new for the 2019 model year. This is a stylish SUV that was inspired by the style of the Camaro. There is a lot to love about this vehicle. Check it out below.
The interior is something to love about the Chevy Blazer. The interior of this vehicle has a smooth and practical layout, and it has impressive style and materials. This vehicle has options like perforated leather upholstery, leather-trimmed seats with suede microfiber inserts, heated seats, and a heated steering wheel. This SUV feels very luxurious even though it is plenty affordable. There is also plenty of storage space on the inside of this vehicle with 30.5 cubic feet of storage behind the second row, and 64.2 cubic feet with the second row folded down.
According to CarBuzz, the exterior style is something else to love about this vehicle; here is what they have to say, "Love it or hate it, you have to admit the new Blazer looks interesting. We've compared it a Camaro SUV in the past and from some angles, we think the Blazer even looks better than its sports car sibling. Opting for the RS trim (like our tester) certainly helps up the curb appeal, as do optional 21-inch black wheels and an eye-catching shade of Red Hot. During our week of driving, the Blazer drew more stares and generated more intrigue from other drivers than any of the SUVs we've tested recently."
The performance is something else to love about the Chevy Blazer. For 2019, the Blazer featured a 2.5-liter four-cylinder base engine. This base engine produces 193-horsepower. A 3.6-liter V6 engine that produces 308-horsepower and 269 pound-feet of torque is also available. These engines are powerful and fun to drive, but the Blazer is adding another engine option for 2020. The new added engine will be a 2.0-liter turbo engine that will produce 230-horsepower and 258 pound-feet of torque. That gives you plenty of chances to customize your performance to get what you need from the Chevy Blazer.
The Chevy Blazer is back, and it is a great SUV option. People love the Chevy Blazer for many reasons. If you are looking to upgrade to an SUV like the 2019 Blazer, you can come down and see us at Apple Chevy in Tinley Park. Apple Chevrolet is a Chevy dealership near you, and we have a lot of great Chevy vehicles like the Chevy Blazer for sale. Let us help you upgrade today.