Where Does the Trailblazer Fit in the SUV Lineup?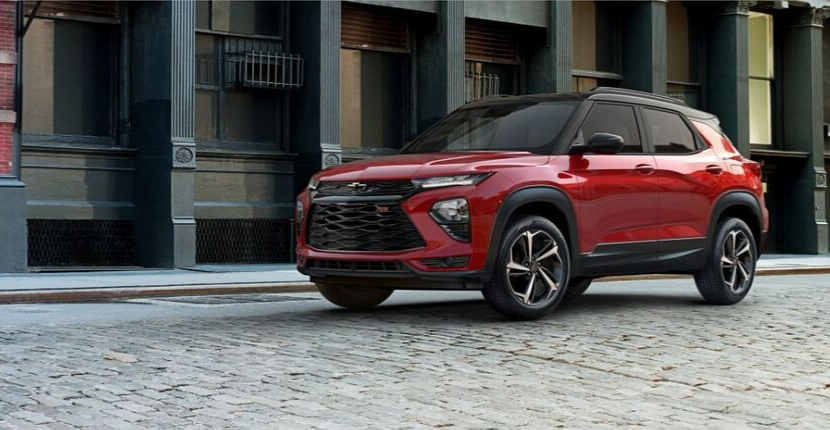 There are now even more possibilities when it comes to Chevy SUVs. The Chevy Trailblazer is back and better than ever. This is an SUV option you will want to be on the lookout for. Learn more about it below.
The Trailblazer name has been used on Chevy SUVs in the past, but now, it is new and improved. The Chevy Trailblazer will be a new subcompact SUV that fits between the Chevy Trax and the Chevy Equinox. This vehicle was somewhat inspired by the new midsize Blazer, but it has some of its own style and features as well.
We don't know a lot about the new Chevy Trailblazer, but we do know that it will have a lot of great safety technology standard. The 2021 Trailblazer will include features like lane keep assist, automatic emergency braking, lane departure warning, and more. There will also be a lot of connective technology in this vehicle to keep you connected to your phone and your life.
What else do we know about the 2021 Trailblazer? This vehicle will have a sporty RS trim level that will be something to look out for. Then, there is speculation about the new Chevy Trailblazer.
According to Motor1, "The Equinox offers buyers a choice of either a 1.5-liter turbocharged four-cylinder engine, or a 2.0-liter turbo-four turning either the front wheels or all four. These engines are likely candidates for the new Trailblazer as opposed to the 1.4-liter turbo four-pot in the Trax, though it's not inconceivable to see such a mill in a base model. The company's nine-speed automatic could be used as well, and an all-wheel-drive option is virtually guaranteed."
Details about the new Chevy Trailblazer are still a little thin, but they will be coming soon. Chevy has said that pricing and features will be announced closer to the date that this vehicle is released. Since the Chevy Trailblazer will first appear for the 2021 model year, you can expect the first models to arrive at Chevy dealerships near you in early 2020.
As you can see, the Trailblazer has a lot of great features and capabilities. This is an SUV you will want to be sure to check out for yourself.
The Chevy Trailblazer is a new Chevy SUV. This new Trailblazer has a lot of great things going for it. You can come down to Apple Chevy Tinley Park to upgrade to a Chevy SUV like the 2021 Chevy Trailblazer.