Oil Changes and Why They Are Crucial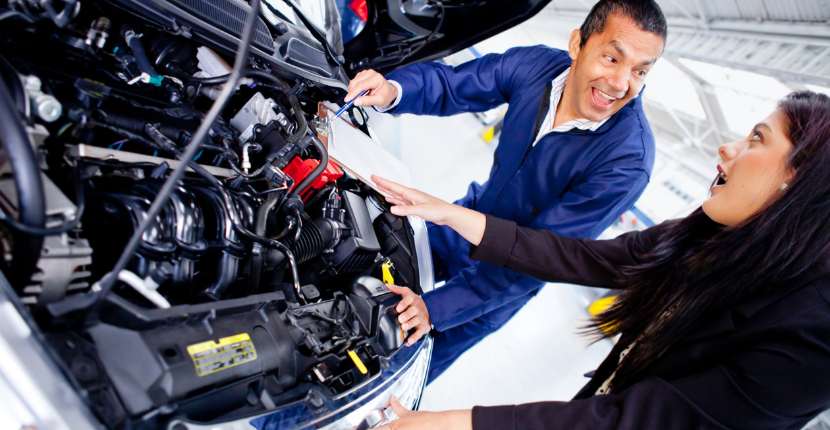 Since you have purchased your new Chevy model from us here at Apple Chevy, your Chevy dealer, you know what it's like to get to your destination in style and at a reliable cost. You all know that new car feel, when you take your first ride home from the lot. We want to remind you how important it is to maintain your vehicle so that "new car" feel lasts longer.
So, why an oil change? People often think that an oil change is "recommended" but not necessary. You might think that it is just an extra trip to your Chevy service department, but in the long run, it will improve your vehicles overall performance.
The first thing an oil change does is maintain your engine's lubrication to prevent the parts moving inside from wrecking one another, cools your engine's components, and removes dirt particles and unwanted "sludge".
Once you visit us at our Apple Chevy service department, you will be greeted by one of our exceptional mechanics who will start your vehicle's inspection. From there, they will change your oil, and look at other hotspots like brake pads, battery, tire pressure and more. By doing so, you can take care of all the little things in one visit if you wanted to.
By getting your oil changed every 3,000 miles or 3 months, you will see the best results in the long run for your vehicle. By not maintaining your engine's oil properly, your car will not last as long compared to a vehicle that has taken the proper maintenance steps.
Are you looking for a place to get your Chevy tuned up? Well, what are you waiting for- head over to our service department today and see how many specials we have! While you're there check out our 2018 Chevy models and 2019 vehicles on the lot. Just search "Chevy dealer near me" or "Tinley Park Chevy dealer" and see how much you can save.