Top 5 Ways to Utilize the Chevy Suburban's Road Trip Friendly Features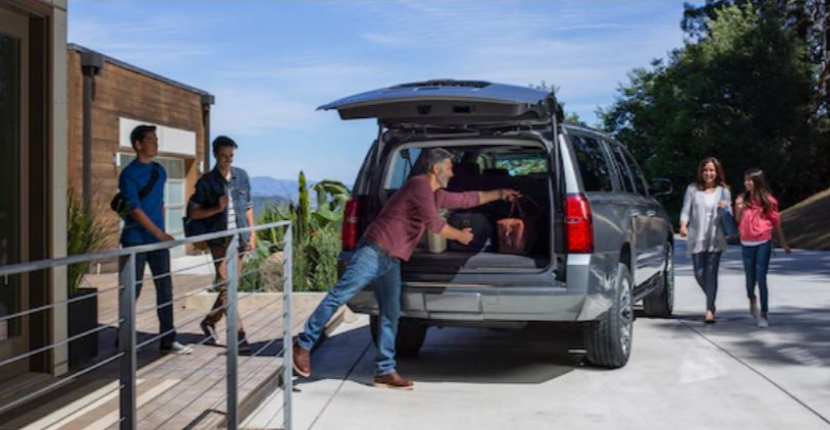 With the winter quickly approaching, determining if your vehicle is capable of surviving the cold, frigid months. If you think your vehicle is in need of an upgrade, the Chevy Suburban SUV may be a perfect fit. The last thing you want is a vehicle that can't handle the demands of your busy schedule. To stay ahead of the curve this winter, choose a vehicle that will make your life easier. Here are the top five reasons the Chevy Suburban Scores an A+.
Comfort
The cold winter commutes are not match for the Chevy Suburban's interior comfort, which often makes the most exhausting rides enjoyable. The smooth premium suspension on the Suburban protect every passenger against an unsettling ride. Another great feature, especially during the winter, is a heated steering wheel.
Fuel-Economy
The Suburban, though considered an SUV, has terrific fuel-economy, ranging 23 miles per gallon on the highway. Say goodbye to the old narrative that SUV's are fuel-sipping machines; the Chevy Suburban is out to prove that narrative wrong.
Space
The Suburban is great for every family, as it's packed with space for all your family's needs. School is never just school; it's much more than that. Beyond schools, there's extracurricular activities, such as band, sports, and clubs. Each activity comes with equipment and usually, there's a lot of it. The Chevy Suburban allows space to be available, especially with its three rows of seating and maximum cargo volume of 121.7 cubic feet. Squeezing everything into the trunk is no longer an option.
Safety
Parents value safety in their vehicles. The Chevy Suburban comes with an OnStar guidance plan for three months, in addition to a rear vision camera and rear park assist. For even more coverage, choose to employ the lane keep assist, forward collision alert, and safety alert driver seat.
Versatility
Weekends are still a sacred time for families, even in the harsh winter conditions. The Chevy Suburban offers a 355-horsepower 5.3-Liter EcoTec3 V8 engine that can tow up to 6,000-6,300 pounds.
The Chevy Suburban is a great, reliable vehicle that succeeds in any climate or environment. For more information or to view other popular Chevy models, visit Apple Chevy in-person or online.