Chevrolet Teased 2019 Camaro With Updated Bumblebee From "Transformers"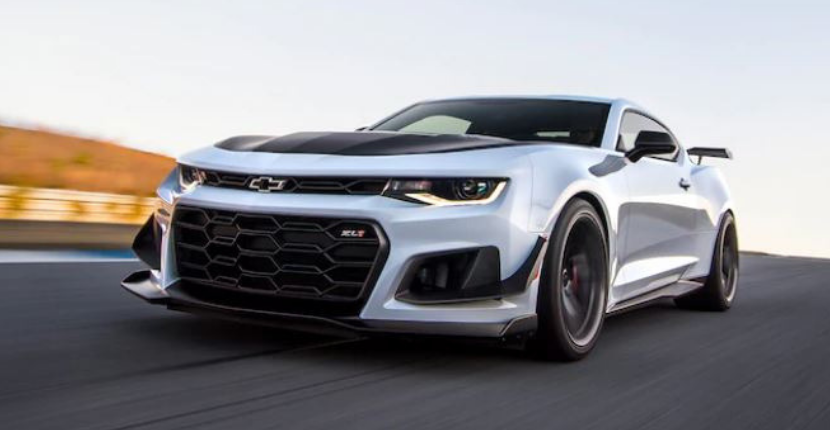 With the release of the 2019 Chevrolet Camaro earlier this year, it became evident the car's design stayed consistent with previous clues the brand once teased. The car's design was originally debuted in the hit Transformers film series directed by Michael Bay. The car's popularity immediately grew immensely because of the film. So much that a stand-alone Bumblebee film will debut this winter and audiences can assume the unique yet specialized features of the Camaro will be present throughout the films entirety.
The 2017 Bumblebee Camaro, debuted in "Transformers: The Last Night," bears a strong resemblance to the production car. The high amount of similarities only further intrigued consumers, as owning the actual car from the popular films is a fantasy that Chevy tries to achieve. The 2019 Chevy model is almost identical to the popular 2017 model, one that featured a redesigned front fascia with a blacked-out bar across the front grill, which features a Chevrolet badge in the middle.
The new 2019 Chevy model displays similar LED accent lights compared to 2017 model. Continuing with similar lights, the 2019 model features extra LED lights found on Bumblebee's front bumper in the most recent film. The front dash of the Camaro is iconic and usually sits well with car buyers for its fierce and urban display. Those interested in the 2019 Chevrolet Camaro should visit their nearest Chevy Dealer. Though Chevy dealers have many Chevy models for sale, the popular features of the new 2019 Camaro make it a can't miss vehicle.
The Transformers franchise has a deep history of depicting future GM vehicles besides the Camaro. "Sideswipe," another popular character of the Transformer universe, debuted as a Corvette Stingray in 2009 and eventually served as a base for the C7 Corvette Stingray.
For more information regarding the 2019 Chevrolet Camaro or any other GM models, visit your local Chevy dealer. The Tinley Park Chevy dealer is committed to providing transforming like services to suit all customer needs.