2019 Yenko/SC Chevrolet Corvette Grand Sport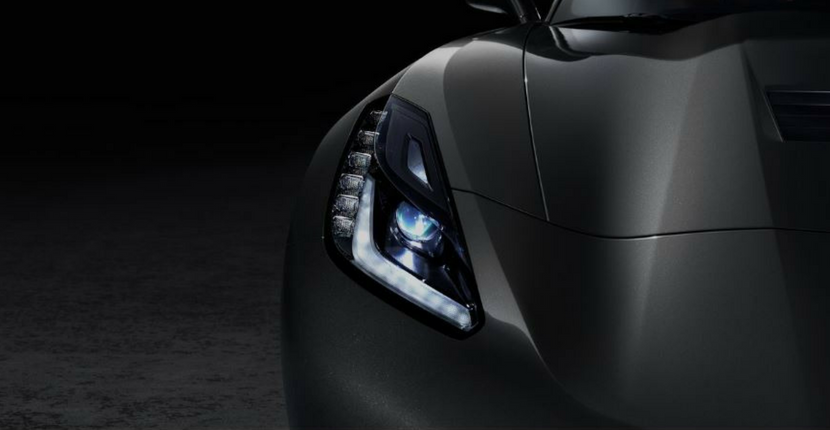 Over the years, the name Corvette has become synonymous with speed, performance and longevity.
But interestingly enough, prior to the 1950's, GM had never made a sports car. Certainly not equivalent to the likes of brands such as Mercedes Benz, Aston Martin or Jaguar. After WWI, due to limits on the production of new cars and their parts, automobile makers began using aircraft technology to produce vehicle engines to make them faster with better handling.
While the Chevy Corvette with its recycled sedan engine and fiberglass bodywork was indeed a work of art, it wasn't a fan favorite in the world of fast moving sports cars. The very first Corvette, built in 1953, was powered by an inline 6 cylinder engine with a two-speed Powerglide automatic transmission that put out roughly 150 horsepower. There were only about 300 vehicles in production then – many of which sat on dealers lots for months waiting to be sold.
It wasn't until about 1955 that the American automaker saw a significant shift in the popularity of its vehicle. That was with the introduction of the small-block V8 racing engine. Built by Chevy's chief engineer Ed Cole, this powerful V8 powertrain was able to get up to 195hp – a significant step forward for the brand.
By 1956, Corvette had made its mark in the performance arena. The small-block Chevy engine joined together with a 3-speed manual transmission transformed the two-door fiberglass cruiser into the legendary sports vehicle it is today.
Fast-forward to 2018. Drag racing Hall-of-Famer, Ed Hamburger and his company, Special Vehicle Engineering, a GM / Chrysler parts developer, bought the rights to the Yenko brand name, and recently came out with its own high-powered version of the Chevy Corvette GS.
SVE says it plans to make just 25 limited edition 2019 Yenko/SC Chevrolet Corvette Grand Sport vehicles.  These Yenko/SC Stage II 'Vettes are a mix of the 2019 Corvette Grand Sport coupe and convertible models and together, represent the best of what Chevy has to offer in a nameplate.
A 6.2L LT1-V8 boasting a supercharged 460 horses and 465 lb-ft of torque, gets a massive surge in power from a modified 6.8L V8 engine that puts out an impressive 1000 hp and 855 lb-ft of torque. Chevy's optional Z07 package boasts a ton of upgrades like four-wheel carbon ceramic Brembo brakes, Z07 Suspension with Magnetic Selective Ride Control, Michelin Pilot Super Sport Cup 2 Summer Tires.
Yenko takes this legendary performance vehicle to the next to the level with its Stage I and Stage II packages that come equipped with a seven-speed manual or eight-speed automatic transmission.
The Stage II manual transmission package tacks on an extra $69,000, while the Stage II automatic transmission package adds another $78,000 on to the base model. Your local Tinley Park Chevy dealer has the details on when the 2019 Corvette will be on sale.