Check Out A 1963 Chevy Corvette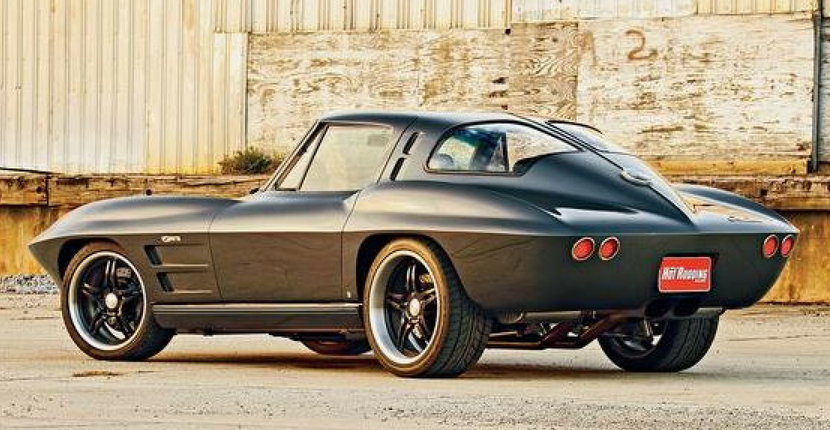 When Chevrolet first debuted their Corvette in 1953, no one could foresee how popular these vehicles would become. Because Corvettes are known for their speed and performance, this seven generation sports car quickly obtained a cult following that continues to this day. Although Chevrolet has altered the Corvette's style and design throughout its history, these vehicles have been a staple in the automotive industry. Below is a list of the three most remarkable Corvettes that aided in this sports cars notoriety.
1955 Corvette V8
The first Corvette was produced in 1953, but it was not considered a true sports car until the 1955 Corvette V8 was produced. This cars claim to fame was due to the brand new engine and materials that it incorporated. A new V8 engine was included. This allowed the vehicle to go 0-60 mph in only 11 seconds! This was a record breaking speed in 1955. Additionally, this engine came in conjunction with a three speed manual transmission. The 1955 V8 was built with brand new materials as well. This was the very first Corvette to have a fiberglass body. Since 1955, Corvettes have utilized this iconic fiberglass to this day! This two-seater was also available in more colors than just Polo White and Pennant Blue like its previous model: This included Corvette Copper, Gypsy Red and Harvest Gold. The innovative powerhouse that was the V8 propelled Corvettes into becoming the sporty vehicles they are today.
1963 Corvette Stingray Split Window Coupe
The 1963 Corvette Stingray is known for its split window design. This was the only year the split window design was used because of the visibility issues it created for drivers. The Stingray was powered by a 327 cubic inch V8 engine, which produced 360 horsepower. Additionally, the design and style of the 1963 Corvette Stingray Split Window Coupe was inspired by an actual stingray! The fenders come to a peak at all four corners, which resembles a stingray's fins gliding through the water. Also, the famous "spine" separates the body from the bumpers was made to look like the spine of a fish. The 1963 Stingray's innovative split window design and unique style is unmatched to any other sports car.
2009 Corvette ZR-1
The ZR-1 made went down in history as being the fastest Corvette of all time! This sports car included a supercharged 6.2L V8 engine that produced 638 horsepower. This 6.2L engine was the first factory-produced supercharged Corvette engine ever. The ZR-1 can go 0-60 in 3.5 seconds, complete a quarter mile in 11.5 seconds, and reach a top speed of 205 mph. This speed demon has no problem driving circles around its competition!
Visit your Tinley Park Chevy dealer for more information about popular 'Vettes, or click here to view all the new models Chevy has for sale.