Pay for Your Gas and Never Leave Your Chevy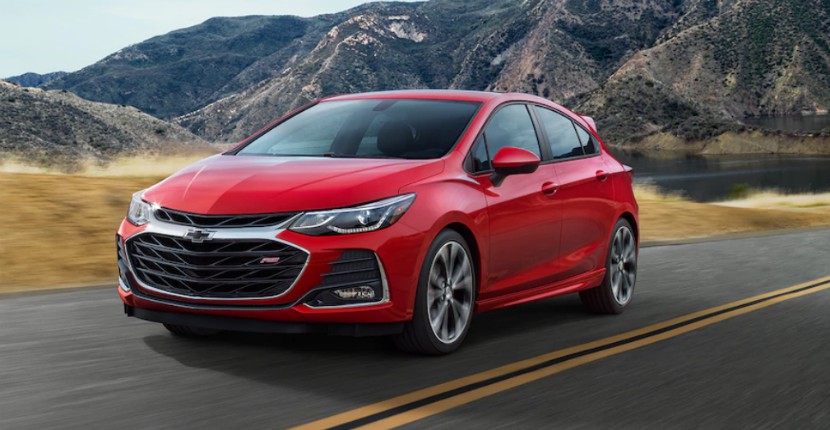 Recently, GM and Chevrolet have been doing a great job of providing you with some amazing new technology to make your life easier and more convenient. For example, Chevy announced its partnership with Amazon and the ability for you to receive an Amazon delivery to your vehicle.
Now, you are getting even more great technology from Chevrolet. If you have a newer Chevy vehicle, you can pay for your gas without leaving your vehicle.
According to CBS News, "GM on Tuesday announced a first-of-its-kind feature to let drivers pay for fuel at Shell gas stations from the comfort of their cars. The feature makes use of a relatively new tool, called Marketplace, that acts as a dashboard-mounted shopping console. Now, owners of Chevy cars from 2017 or later will be able to activate a pump and pay for gas from their dashboard."
Not only does this technology make life easier for you, but it is also a way to protect your money. Chevy says that this new technology will help protect users from credit-card skimmers.
Autoblog explains how the process will work, "Users will press the Shell icon on the dashboard touchscreen to select their preferred station location, tap a few buttons, enter the pump number and a pre-selected PIN number associated with their desired payment method, and get a code to enter at the pump and start fueling. Afterward, they get a confirmation, like a receipt, directly on the Marketplace interface. The program also incorporates Shell's Fuel Rewards savings program."
Who is available to receive this technology? According to GM, they are starting to upload the technology on 2017 model-year vehicles. They plan to have it available on approximately 4 million vehicles by the end of 2018.
Chevrolet does a great job of getting you the latest technology for your vehicles. Are you thinking about upgrading to a new Chevrolet today? Find Chevy models for sale near you at Apple Chevy. We are your Tinley Park Chevy dealer, and we are happy to help you upgrade today. Whether you are looking for a truck like the Chevy Silverado or a car like the Chevy Cruze, we can help you find what you need.
Stop by and see us at Apple Chevy today. We are located at 8585 West 159th Street in Tinley Park, IL. Let us be your Chevy dealer!