Special Delivery to Your Chevy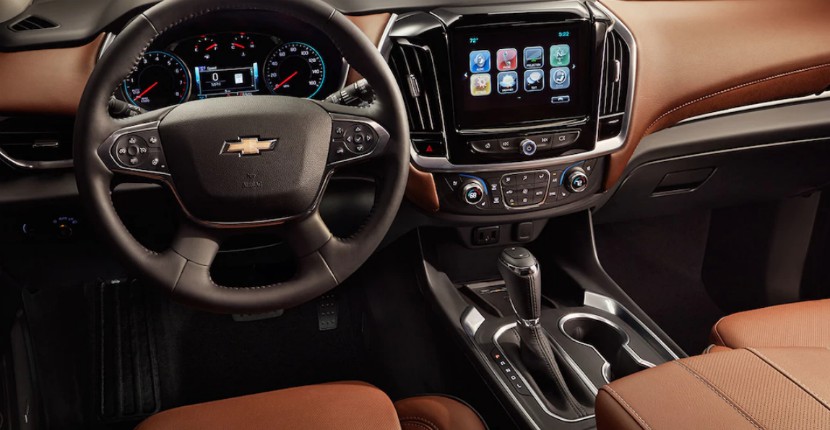 Special deliveries are coming your way with Amazon and Chevrolet! Chevy has a new technology that allows you to have a package from Amazon delivered straight to your vehicle.
How does this work? First of all, you have to have a 2015 or newer Chevrolet, Buick, GMC, or Cadillac vehicle. Then, you have to have the Amazon Key app.
Click On Detroit explains the system further, "To set up Amazon Key in-car delivery, you must download the Amazon Key app and opt in to link your Amazon and OnStar accounts. Once the delivery location is registered (you can add more addresses at any time), you can shop on Amazon and select the 'In-Car' delivery option at checkout."
Why did General Motors partner with Amazon for this new in-car delivery? Well, GM wanted to offer its customers more technology convenience, so they can now receive amazon packages when their vehicle is parked in a publicly accessible place.
"Partnering with Amazon to leverage our embedded in-vehicle connectivity gives Chevrolet, Buick, GMC and Cadillac owners the option to conveniently receive deliveries inside their vehicle parked at home, work or near other locations in their Amazon address book," said Alan Batey, President, General Motors North America. "This is another example of how we provide customers with technologies that add value and enhance the ownership experience."
Automakers are coming out with new and improved technology every day. They want to increase convenience and technology options to keep their customers connected. GM has done a great job with this from connective technology to safety technology to now partnering with Amazon for in-car deliveries. Upgrading to a GM vehicle like a Chevrolet is a great way to keep yourself connected, and to get amazon deliveries faster.
Looking for a Chevrolet Dealership near you? Look no further than Apple Chevrolet. We have a wide selection of vehicles at Apple Chevrolet including trucks like the 2018 Chevy Silverado and Chevy Colorado. We also have great SUVs like the 2018 Chevy Traverse or the 2018 Chevy Equinox and more.
Apple Chevrolet is located at 8585 West 159th Street in Tinley Park, so stop in today for a visit or check out our inventory online. If you are looking to upgrade your vehicle to get the latest technology like deliveries to your vehicle with the Amazon Key app, check out a Chevrolet vehicle today. We are happy to help you upgrade at Apple Chevy.