Chevy wins J.D. Power Dependability Award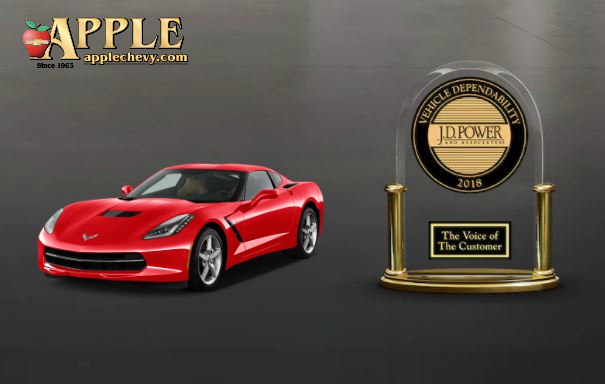 When you're thinking of purchasing a vehicle, you want it to have all the bells and whistles, you want it to look nice and you want it to be affordable. However, the most important part of a vehicle is its dependability.
It's easy to get caught up in other things, but if you're vehicle doesn't work when it needs to, what is the point of even having it?
Chevy has that same kind of philosophy, and it shows because they were given a top J.D Power Dependability Award. There were three winners in the 2018 J.D Power Dependability Awards in terms of pickups, and Chevy was one of those winners.
"The study ranks 2015 model year vehicles by the number of issues their original owners experienced over the past 12 months. The exact types of problems aren't specified, and can include anything from engine breakdowns to the operation of a touchscreen interface," Fox News tells us.
Chevy is succeeding in areas other than dependability as well. Chevy got another credit from J.D Power in terms of their 5-point scale.
According to Fox News, "Chevrolet scored a huge win in the all-important full-size pickup category over the Ford F-150, which was in its first year using an all-aluminum body. The two have been butting heads ever since about whether steel or aluminum is better, but the F-150 has held onto decades-long lead in the sales race. On J.D. Power's 5-point scale, the Silverado received a 5 and the F-150 a 4."
The Chevrolet Silverado is not just a dependable vehicle—though it definitely has that going for it—this truck also offers you great features, capability and technology. With the Silverado, you will be able to handle towing and hauling and you also get great features like smartphone compatibility, wireless charging and available 4G LTE Wi-Fi. This vehicle truly is the whole package, and you can count on it to do its job day-in and day-out.
Looking to upgrade to a dependable truck? Come down to Apple Chevrolet and test drive one today. We have a wide selection of new and used trucks including the Chevy Silverado 1500, the Silverado 2500HD and the Chevy Silverado 3500HD. We also have the Chevy Colorado.
Stop by and see us at Apple Chevrolet and we can help you upgrade. You won't want to miss out on our great inventory and great prices. We will give you the dependability you are looking for in a truck.