The 2018 Chevy Bolt EV is Coming Soon with New Upgrades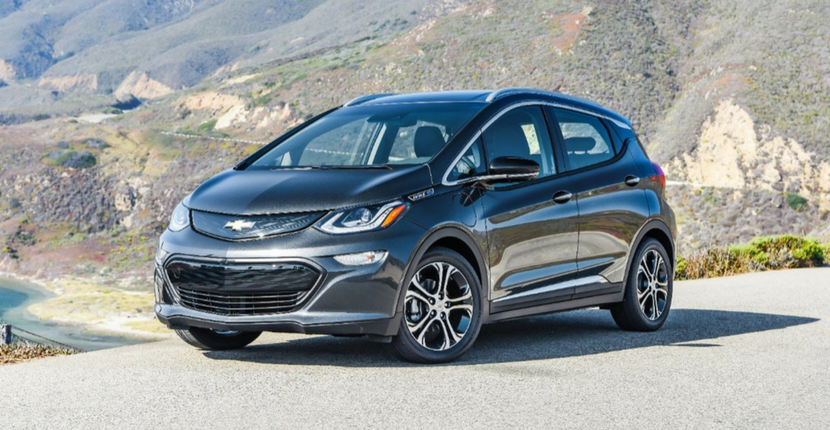 Have you heard the buzz around Tinley Park Chevy dealerships? The new 2018 Chevrolet Bolt EV electric car is arriving soon and critics are saying that it's the best Chevy EV yet.
The Chevy Bolt is renowned for being the most reasonably priced all-electric vehicle currently on the market. We're proud to say that the new 2018 version continues to blow the competition away.
The updated Bolt will feature the same astounding 238-mile driving range that fans have come to expect from the current model. With its powerful electric motor paired to a large-capacity battery pack, the 2018 Bolt EV can easily be charged at a public station and–thanks to an optional fast-charging connection–you can be in and out with a full charge in record time.
The new 2018 Chevy Bolt EV retains most of the 2017 model's fantastic features. However, the new model does come with a few exciting upgrades.
The new Bolt features an automatically heated steering wheel which turns itself on when temperatures drop into a pre-determined range. The new car also boasts freshly re-designed sun visors that slide to provide extra flexibility for keeping the sun out of your eyes.
Chevy dealers are pleased to see that the 2018 Bolt EV still achieves the original model's best-in-class performance capabilities. A 150-kilowatt (200-horsepower) electric motor guarantees an EPA estimated 119 MPGe (Miles Per Gallon Equivalent), allowing drivers to experience nearly unprecedented range. For example, the Tesla Model S 75 only gets 11 miles more than the Bolt but it'll cost you an arm and a leg: The Model S 75 has a base price of $70,700. Meanwhile, the new Bolt can be yours for as little as $36,000.
Although the Bolt is mostly known for its out-of-this-world driving range, efficiency and overall performance, the car is also uniquely stylish with a utilitarian flair.
Capable of seating five, the Bolt is equipped with large, comfortable seats and generous head- and legroom. The 2018 Bolt's spacious cabin features a high-tech infotainment system with Bluetooth capabilities so that you and your friends can rock out to your favorite tunes, make hands-free phone calls and access all your favorite apps. The vehicle's ample cargo space allows for comfortable cross-country hauling or cross-town errand runs. And, of course, you'll do it all inside an ultra-quiet space thanks to the Bolt's groundbreaking electric engine.
Still skeptical? The 2018 Chevy Bolt EV will be available soon at a Chevy dealer near you. Since the new model is so similar to the 2017 version, why not drop by Apple Chevrolet for a test drive? Who knows–maybe you'll fall in love with the Bolt's unique capabilities and unbeatable price.
Until the 2018 Chevy Bolt EV is at Apple Chevrolet, view our new inventory, here!