A Minivan Function Packed in an SUV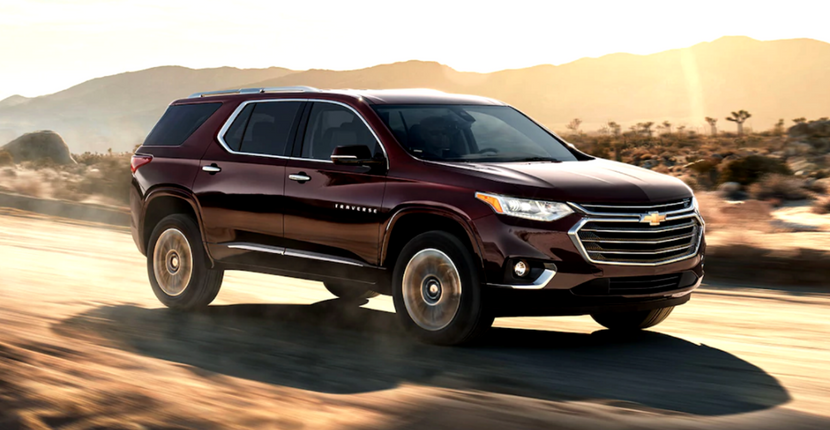 Looking for a vehicle that combines the comfort of a minivan with the luxurious look of an SUV? The 2018 Chevy Traverse is making everyone's Christmas list this year! With a spacious interior and a lavish aerodynamic exterior, the Traverse has it all.
From holiday shopping to visiting friends and family, the 2018 Traverse will get you there. This vehicle has a 310 horsepower V6 engine that will not only make every drive comfortable but will guarantee you arrive in style.
This vehicle is equipped with an eight-inch infotainment system that makes hands-free driving a breeze! Drivers can use the controls on the steering wheel, the touch screen, or voice commands to access the infotainment system. Hands-free driving has never been so easy.
The Traverse three-row crossover is packed full of the top safety features that will protect you and the ones you love. The 2018 Traverse includes forward collision alert, lane change alert with side blind zone alert, lane keep assist, rear vision camera, forward automatic braking, rear park assist and so much more.
The 2018 Traverse is also a great vehicle for new drivers. Parents are able to set speed alerts and volume limits for their new teen drivers. Also, a report showing how they performed behind the wheel lets parents evaluate how their teen is driving. This report helps parents further teach their new drivers the rules of the road.
Wishing for a 2018 Chevy Traverse this holiday season? Click here or stop by your Apple Chevy dealer to find out more information about SUVs.