The 2018 Chevy Tahoe Finds Big Success with Standout Versatility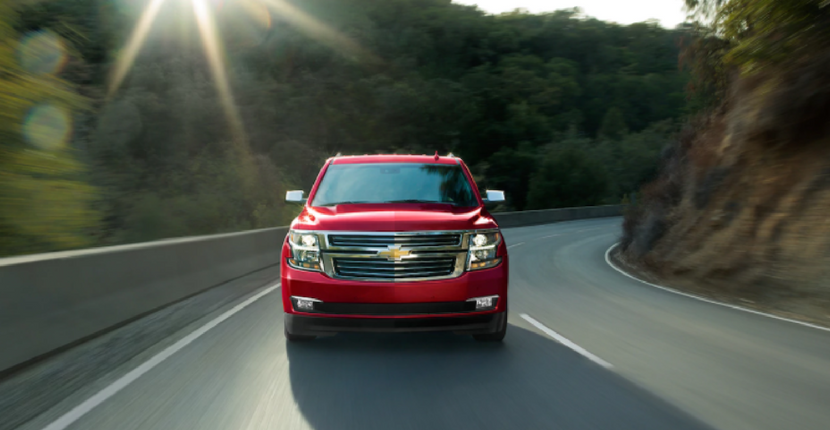 Things keep heating up in the wake of the arrival of the 2018 Chevy Tahoe, as the dependable full-size SUV staple continues to find innovative ways to meet the needs of a rapidly evolving utility vehicle market. Having already received plenty of positive recognition for the Tahoe's accommodating range of trims, standard features, and add-ons, it's both satisfying and altogether unsurprising that Chevy has managed to find yet another way to expand the new Tahoe lineup to even more impressive effect. Now, there's even more chance than ever that a perfect Tahoe is waiting out there wherever there are Chevrolet vehicles for sale, ready to do exactly what you need an ideal new SUV to do!
The Missing Tahoe Link
Finding success with overall sales of the 2018 Tahoe so far, Chevy officials also noticed an unusual number of requests for a particular combination of features and capabilities that had as yet been left out of the Tahoe's otherwise well-received lineup. Initially, the only trim with the cargo and towing capacity for proper heavy duty hauling was the Tahoe Premier, but with the Premier also coming equipped with plenty of trim-exclusive luxury features, the need for a 2018 Tahoe focused solely on towing and cargo capabilities was successfully identified and, now, undoubtedly well met.
Meet the Custom
Dubbed the 2018 Chevrolet Tahoe Custom, the new trim comes equipped with a 5.3-liter, 335-horsepower V8 capable of towing up to 6,600 lbs. with ease. Also going so far as to replace the standard third-row seating with 54 extra cubic feet of cargo space, the Tahoe Custom now stands as the most utility-focused iteration of Chevy's reliable, accommodating SUV. This skillset doesn't mean that the Custom has lost its sense of style, either, as it steps things down from the Premier but still offers 18-inch painted aluminum wheels, chrome grille, specialized all-weather tires, eight-inch touchscreen interface, OnStar 4G LTE, rear-view camera, and Chevy's innovative Back Seat Reminder system.
There can be no doubt that the 2018 Chevy Tahoe is making quite an admirable run for Most Versatile SUV of the Year, and we're more than sure that you'll be thoroughly impressed by just how much there is to choose from when seeking out the ideal Tahoe for you. It's all ready and waiting for you to try out today, along with a whole host of outstanding Chevy SUVs for sale, as well the best and most knowledgeable service you'll find shopping for a vehicle in Illinois or otherwise, right here at your reliable Tinley Park Chevrolet dealer, Apple Chevy!