Going Hybrid? Go Chevy Volt!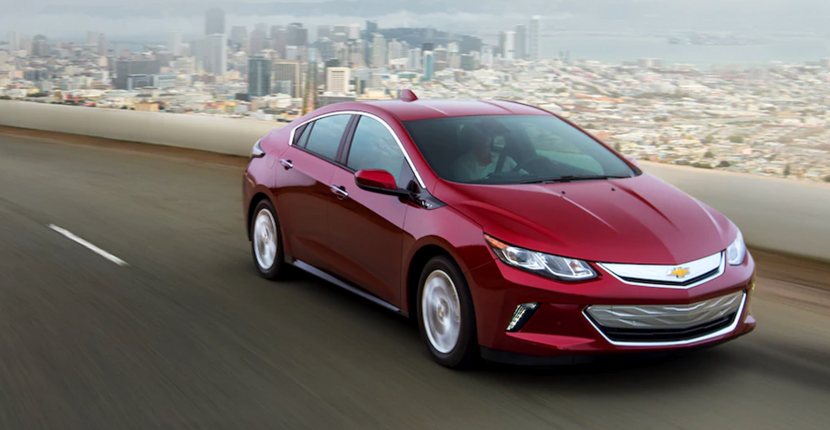 There have been articles, automotive enthusiast debates, arguments in relation to environmental sustainability, and even jokes being cracked on television shows on what's better, a Toyota Prius Prime or a Chevy Volt? Despite the jokes, the Prius Prime can keep up. However, when choosing between the two, it absolutely depends on what kind of vehicle you're looking for – comfortability vs stability, style vs engine, Prius vs Bolt.
The Chevy pulls through for a more efficient drive overall, running on a low energy battery and providing a steady 420-mile trip after only 4.5 hours of charging. The Prime helps you do your part for a low price, doubling as a family car due to its spacious seating and compartments. The Prius is also better for long drives like road trips or long commutes. When the Volt is great for everyday rides to and from work and around town.
The Chevy received the 2017 IIHS Top Safety Pick + Award, staying consistent with the brands' award winning style. Toyota also provides accessible safety for all single vehicles, so one could go either way and have anxiety-free trips with their family in the car. Both have front-wheel control and provide a comfortable drive, although the Prius has been identified as being quieter. However, reading the expert articles and the opinions of car buyers- the Chevy bolt seems like an overall more worthy investment. See below to see a video of a detailed comparison between the two crossovers: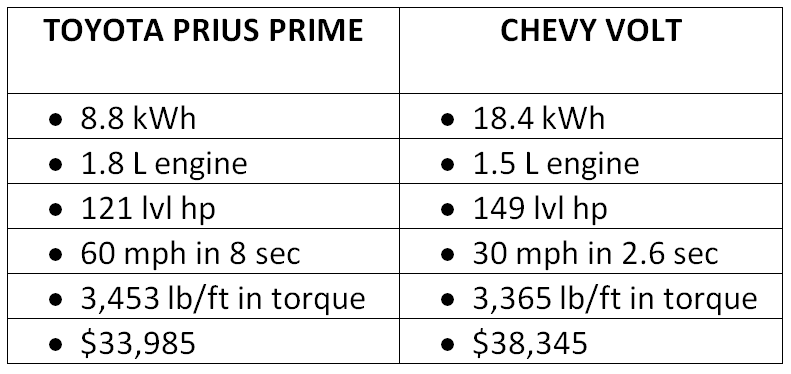 The choice is your's but if you're looking for an eco-friendly, budget friendly car, you can get your Chevy Volt at your Tinley Park Chevy dealer! Search online or at the dealership today.