There's No Better Time for a Vehicle Checkup Than Summer Road Trip Season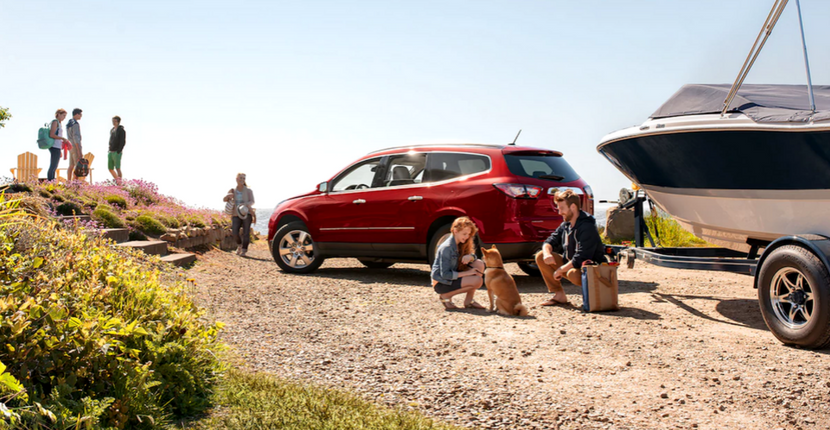 With the sun and steam of the 2017 summer season already in full effect, it's likely that many people are still in full mind of an upcoming road trip, or at least considering a timely getaway to friendlier climes before the season is done. With the demands of vacation travel standing as both a powerful measure of an influence on the health of a vehicle of any age or condition, it's important to be sure to keep the basics in mind when preparing your car for a hassle-free road trip. Of course, we'd be remiss if we didn't point out that many of the new Chevy models available at Apple Chevy today only continue the longstanding tradition of Chevy reliability, always backed by our expert local service and support!
From the Bottom Up
Starting with the outside of the vehicle, the most important thing to check will be the tires. Tires should naturally be filled uniformly to your manual's recommended level, and should still have significant tread with no low or balding spots. While the condition of the tires themselves is a serious and fundamental point, it's also important to remember that the condition of your tires can signal other more serious issues with your car, in such a case as uneven wear patterns indicating a structural misalignment. As a good starting point, definitely, remember to pay close attention to tire condition.
Keeping Your Engine Safe from Heat, Too
Moving from the outside of your vehicle under the hood, there are a few basic points of engine maintenance that can't be stressed enough when it comes to keeping your car ready for a long haul. Oil remains the lifeblood of any engine, and it's always best practice to take your vehicle in for an oil change before an unusually long trip. In the very least, oil should be measured and topped off with the highest quality product that fits your vehicle's needs. Further, with more driving than usual on the menu during a vacation trip, the necessity of engine coolant becomes particularly pronounced. Be sure that coolant is full and fresh before heading out, as an overheated engine can be the end of a good trip and the beginning of a long hassle.
The Finer Details
Two things that tend to attract less attention from everyday drivers, but which can also stand as quick deal breakers on a lengthy road trip, are engine filters and belts. It's only natural for these products to break down over time, and they must absolutely be checked on a regular basis in order to be safely replaced before serious damage occurs due to failure at an inopportune time. Dirty air filters can also contribute to significantly lowered performance and efficiency. Again, as road trips often find people outside of their familiar environments or far from convenient amenities, checking up on these aspects of your vehicle's health are all the more important before heading out on a summer getaway.
Check back here soon for plenty more tips and lots of regular updates about the eye-catching new Chevy models emerging in the second half of 2017, and remember that you can always count on Apple Chevrolet to support you with personable advice and first class maintenance support for your vehicle check up's. We're here to serve you every day at your stand out Tinley Park Chevy dealer, Apple Chevy!