Check out the Lego Batmobile at the Chicago Auto Show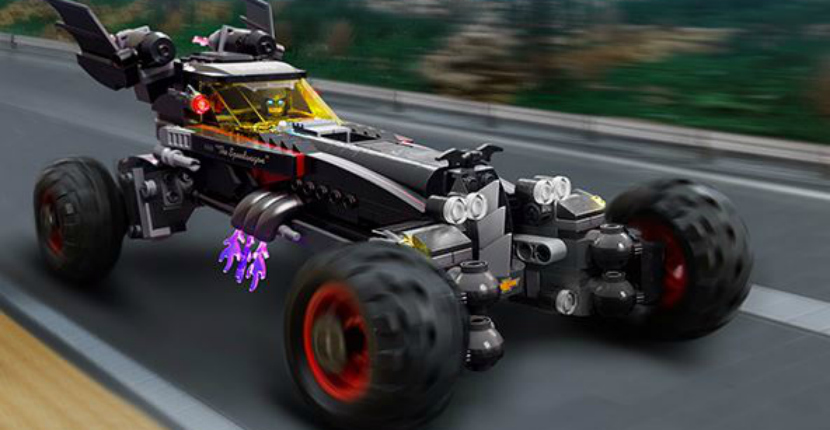 The Lego Batman Movie hits theaters this weekend, just in time for Chevrolet to reveal their life-size Lego Batmobile at the 2017 Chicago Auto Show.
Yes, it really is life-size—344,187 Lego bricks went into constructing the masked superhero's iconic ride, and it weighs an impressive 1,695.5 pounds, even with the interior being made of aluminum. Each tire weighs just over 100 pounds, and the ride even features stud shooters to help catch the quickest of Gotham City criminals.
Engineered—to kick butt
Chevrolet designers say it took 222 hours to create the schematics and 1,833 hours for the Lego Master Builders at the Lego Model Shop in Enfield, Connecticut, to put it all together.
And to complete the Batmobile, Chevrolet set up a product page and even created a commercial, so Bruce Wayne can check out the specs on his Lego vehicle any time, anywhere. The fictional retail price starts at a modest $48,000,000, but keep in mind that this includes a flaming rocket booster, full-articulating wheels, a dual seat cockpit (possibly with automatic climate zone control), x-ray vision camera, bullet proof glass, armored side panels, Scarecrow gas detector, those awesome stud shooters and an out-of-this-world 60.2-liter V100 engine that can pump out 20,000 horsepower and is rated to tow up to 120,000 pounds (no trailering package required).
As nice additions, Chevrolet even threw in a Race Mode, Monster Truck Mode, Teen Driver Mode for Robin and the ever useful Parallel Park Mode for easy lateral movement, should Batman find himself forced to park downtown on a busy Saturday night in Gotham City.
Available upgrades include: vertical takeoff technology, autopilot features, a Dark Knight-approved hood ornament and 4G LTE Wi-Fi connectivity.
Built to outshine any enemies
Additionally, Batman will have piece of mind with his Chevrolet Batmobile, as it includes over 52 active safety features and comes with a 5 year, 60,000 mile powertrain warranty, making it a clear choice over Joker's Notorious Lowrider or The Riddler's Riddler Racer—neither of which have warranties, rocket fuel, or Parallel Park Mode, for that matter.
If Chevrolet ever hooks this thing up with an engine (for real), we know exactly what we would want in stock next at Apple Chevrolet. In the meantime, you can buy your own Batmobile kit from Lego for $59.99 or catch the display at the Chicago Auto Show from February 11-20.