The Revolutionary Chevy Bolt Prepares to Lead an All-New Electric Era!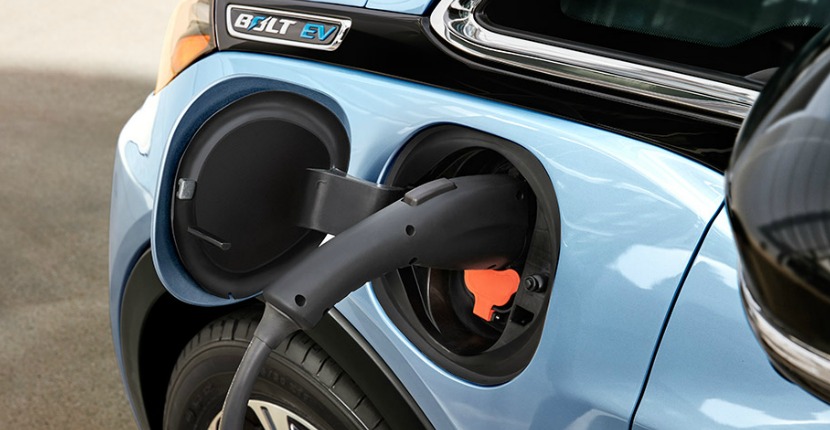 Though it seems like it's been a long time coming for the highly-anticipated 2017 Chevy Bolt, the all-electric vehicle that's poised to make top-of-the-line alternative energy technology affordable for drivers of all kinds, it wasn't so long ago that the Bolt's plans officially transformed from an ambitious pipe dream into a serious project on Chevy's experienced workbench. As the project has indeed been inspiring exciting headlines for some time, we now look forward to the long-awaited arrival of this game-changing creation with more excitement than ever, and plenty of details to boot.
Boasting a range of nearly 250 miles on a single charge, the Bolt stands as the first vehicle of its kind to make

capable all-electric technology available for average car prices. The electric revolution is certainly something that can't be denied at this point, as well as the benefits that come with it in both the small and big pictures, and though there will always be a place for good old combustion in the hands of specialists and connoisseurs, the time for clean energy to rule the average, everyday driving world is clearly well at hand. Though there's plenty of fascinating innovation yet to come, you can be sure that Chevy is more than ready to meet this exciting next stage in automotive evolution head-on.
Having already made its debut on the road in Scandinavia, it's truly only a matter of short time before the Bolt is available nationwide in the U.S. and making waves throughout the entire industry. With a base price of $37,500 and a rich supply of modern high-tech features integrated into the Bolt's thorough design, there's no doubt that it's looking to set the bar high when it comes to the standard for affordable electric vehicles.
According to official plans, West Coast drivers will be the first to enjoy the new Bolt as it arrives stateside, with the rest of the U.S. soon to follow. So far, the Bolt has already received high praise from respected automotive media outlets including Car and Driver, Consumer Reports, and Edmunds, with plenty of smaller publications echoing the results. Being so unique as it is, the Bolt has also been making the rounds as a common favorite in lists of vehicles to look for through the new year. Of course, 2017 is sure to be an electrified year with the revolutionary new Chevy Bolt leading the way!
As the Bolt emerges to carry with it the beginning of an entirely new era in common automotive technology, we can be sure that Chevy is extremely proud of all of the work that's gone into making it the best vehicle that it can be. Looking forward always has its difficulties, and it can often be much easier to continue with business as usual, but Chevy clearly understands that its dedication to innovation and bold progress have helped see it through the best and worst of times alike. This year, we here at Apple Chevy are proud in our own right to be a part of the story of the awesome new Chevy Bolt, and you can catch us here either online or in person for everything you'll need to get to know it, too!