Chevy Moves Forward with Cruze Diesel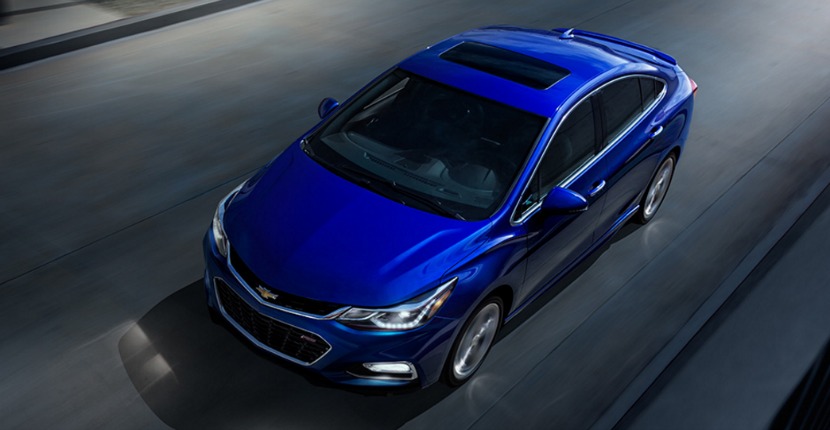 In the wake of recent U.S. Environmental Protection Agency scandals surrounding diesel vehicles, such as the 2015 Volkswagen emissions buzz and the breaking Fiat Chrysler pollution accusations, automakers' first instincts might be to back away from producing diesel vehicles. But for executives at Chevrolet, they see competitor failings as new opportunities.
In October of 2016, General Motors announced plans for their redesigned Cruze Hatchback to have a diesel offering, and the most recent news out of Detroit builds upon that promise: the 2017 Cruze sedan will also have a diesel option available, and the hatchback model will follow in 2018.
Not one to back down
"People who drive diesels, love diesels," said Alan Batey, president of General Motors in America, in October. "And so there is a customer base there that wants to drive this type of vehicle and have this type of performance. What we're doing is providing that option."
The Cruze diesel sedan is slated to start at $24,670 according to Green Car Reports, adding $2,750 on to the base Cruze sticker price. This buys a 2017 Cruze LT 1.6-liter, 4-cylinder diesel engine and 6-speed manual transmission, and drivers can opt for a 9-speed automatic diesel for an additional $2,000.
When considering these prices, it's important to note that the diesel model starts out above the lower-level L and LS trims seen on the gasoline versions, instead coming standard with the Convenience package, which includes keyless access, push-button start, heated driver and front passenger seats and 8-way power driver-seat adjuster. Leather-interior and Sun/Sound/Confidence packages are also available for additional comfort and technology boosts.
Chevy knows when to take a good opportunity
Chevrolet has not yet released fuel-economy estimates or performance specifications for the diesel options, but Green Car Reports expects the numbers will be comparable to the 2018 Equinox crossover which produces 136 horsepower and 236 pound-feet of torque.
"Clearly, what's happened at VW creates an opportunity for us," said Batey. "So we'll do everything we can to seize the opportunity."
It'll be a while before we see a Cruze Diesel on the lot at Apple Chevrolet, but we'll be sure to keep our blog up-to-date with the latest Chevrolet world news. Want to really get your finger on the pulse? Stop in and see us the next time you're in York!