New 2018 Chevy Equinox Prepares to Continue a Crossover Evolution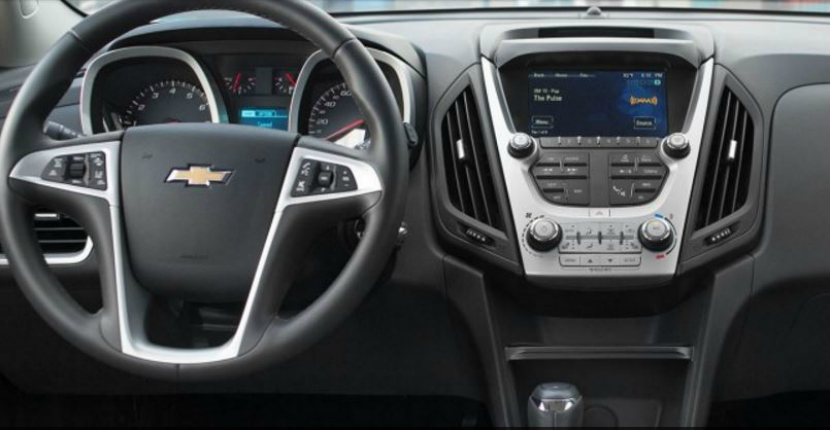 It's been a slow and sure success story for the fan-and-critic-favorite Chevy Equinox, the pioneering crossover SUV that's been consistently setting high standards and pushing the evolution of its rapidly growing segment for over a decade now. With its definitive combination of compact efficiency and accommodating utility, the Equinox stands as one of the notoriously fickle crossover segment's longest running and most consistently well-received standouts. With plenty of experience to draw on when it comes to refining the crossover approach, it's no wonder why the automotive industry is keen to see what's on the Equinox's horizon year after year.
Offering a definitive look at the upcoming 2018 Equinox at the recent Los Angeles Auto Show (and making its official announcement on the actual Fall equinox, as if it could resist the timely opportunity), Chevy seems to be continuing the trend of putting its all into establishing the Equinox as a central part of its lineup, packing in as much functionality as possible while further enhancing the design's defining strengths. Taking a decided turn toward the compact leanings of previous designs while still managing to take on enough new details to remain better equipped than the competition, the new Equinox is definitely looking ready to add to its already impressive fan base with a considerately progressive transformation.
Making a range of lively four-cylinder engine variations available, including two turbocharged gas options and a 1.6-liter turbodiesel, the new Equinox makes a point of providing plenty of options and new features at every level of its refreshed design. A wide variety of new safety features makes for another notable addition, providing the Equinox with a 360-degree camera, forward collision alert, automatic braking, and vibrating driver's seat alerts for both collisions and cargo. With this standing as only the beginning of the updates coming to the upcoming 2018 model, curious drivers can look forward to plenty of positive surprises when the time comes for a proper test-drive soon.
As the Equinox looks to slim down and make a decided turn toward the compact crossover segment, many fans and industry analysts are also speculating about the possible emergence of a new mid-size crossover in Chevy's expanding lineup. Though we can't be entirely sure of anything on that particular front yet, you can indeed be sure that there will be plenty of news yet to come on the 2018 Equinox leading up to its commercial debut in the second half of next year. Until then, you can count on the enthusiastic and knowledgeable team here at Apple Chevy to give you everything you need to know to be able to see why there's nothing in the modern automotive landscape quite like the award-winning family of Chevrolet vehicles!