The All-New 2018 Chevy Equinox Prepares to Go Global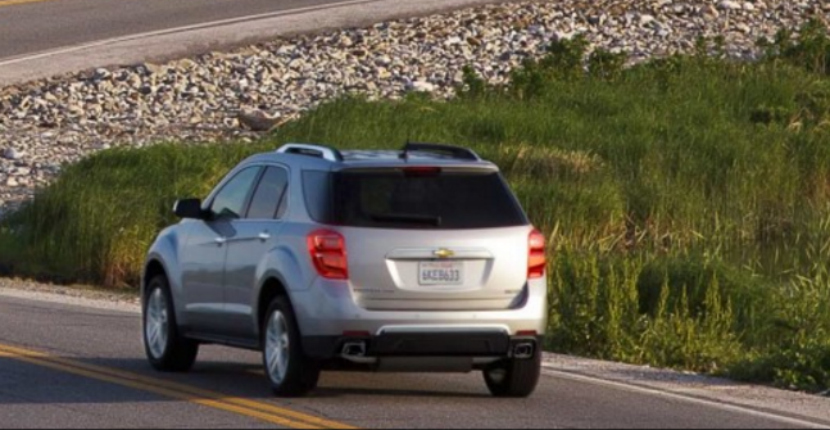 After almost a decade as one of Chevy's top-selling creations, the fan favorite Equinox is preparing for its biggest update in nearly as long. Though it's been awhile, the upcoming redesign is special in some particularly interesting ways, too. There's been a lot of energy going into the process this time around, and General Motors is hoping to use the momentum to push the Equinoix further than it's ever been before. Today, we've got all of the official details on what to expect from the best-ever 2018 Chevy Equinox, soon to arrive and with plenty of excitement yet to come.
When it comes to reliable updates to general features, the 2018 Equinox is trading in a lot of old equipment for some ideal additions. Working from the bottom up, the redesign begins its journey on an all-new architecture dubbed the 'D2XX' by General Motors. Looking to a new streamlined style, Chevy designers decided to lighten the Equinox's step, dropping nearly 400 lbs. and four inches overall. Still, despite the decided trim, the new model sports an extra 3.5 cubic-feet of storage space as compared to its predecessor. Of course, that's just the first glance of the 2018 Equinox's fully developed new face.
Continuing through a full checklist of advanced upgrades, drivers can also look forward to a catalogue of first-class technologies to supplement the basics. Automated safety features and driver assistance tools abound, and Equinox owners can look forward to the latest version of GM's 4G connectivity package. Still, despite all of this and more in terms of the usual advancements come redesign time, the new Equinox also brings with it a host of fresh developments that combine to create the most versatile version yet.
First and most direct is the fact that Chevy is using the new Equinox as a proving ground for a diesel option. While diesel engines have never been much more than a niche for those who understand their advantages, the relative success of Chevy's recent diesel Cruze also prompts them to test the waters a bit more. With so much going on for this redesign occasion, the industry-leading Equinox makes for the perfect next step in the company's plans to demonstrate the appeal of diesel.
Perhaps most significant to the continued development of the Equinox and other diesel options, General Motors has made a big decision recently to present the popular crossover to more than its native U.S. market soon. It certainly can't be considered a small step, either, as the 2018 Equinox will soon become available in more than 100 automotive markets worldwide. It's all coming down to the wire here, with the expansion set to kick off shortly after the new Equinox hits domestic showrooms in the first quarter of next year. As always, keep watching us here for more news on this and other Chevy favorites, and don't waste a minute stopping by at Apple Chevy if you're looking to get yourself behind the wheel!