Cataloging the Assets of the 2017 Chevy Volt Is Leaving the Critics Breathless!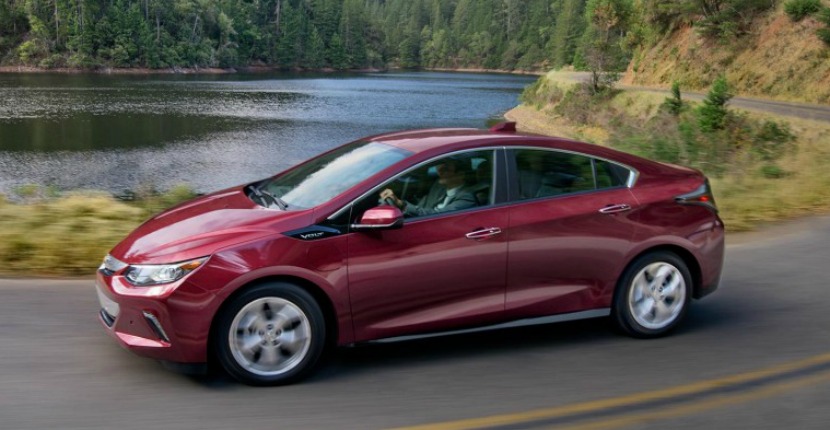 So far, automotive industry critics don't seem to be having much trouble finding good things to say about the 2017 Chevy Volt! It's not much of a surprise, either, considering the exceptional range of its capabilities, which certainly stack up to make it one of the most accommodating electric vehicles to hit the market to date. And with the viability of electric vehicles increasing all the time, it only make sense for a longtime staple like Chevy to invest more seriously in the process of making them as practical as possible. So far this year, few candidates are leading the way into a friendly, affordable electric future as confidently as the Volt.
Rather than offering customers any manner of stand-alone gimmick or settling for basic functionality, the 2017 Volt represents a shift into a new time in which electric vehicles are finally able to provide the same reliable functions as a gas-powered vehicles. Finally, the stigma of added cost, special equipment, or an unfamiliar driving routine is becoming a thing of the past. Where the first generation of hybrid and electric vehicles were also often conspicuous in their altered appearances, or simply chose to provide the basics for the sake of getting new technology on the road, the new Volt brings its many strengths to the table in a familiar and comfortable design that's ready to deliver all of the benefits of driving electric while leaving the baggage at home.
With a range of 53 all-electric miles on a full charge, as well as over 400 miles with the help of a full tank of gas, the Volt doesn't skimp on the basics of electric performance. Three all-electric modes provide an engaging variety of driving styles, while the hybrid mode makes it easy to maximize your efficiency without having to worry about the details.
In providing a truly , an exhaustive host of connectivity and in-car electronic interface options bring the 2017 Volt well up to date. Apple CarPlay and Android Auto are both available, as well as Bluetooth connectivity and an easy wireless charging station situated right in the console for compatible phones. As with many modern vehicles with a focus on connectivity, the Volt is also capable of providing its own wireless hot spot for times when your usual network is out of reach or when you feel the need to save your personal data for another time.
To provide a modern sense of technologically-enhanced driver awareness and passenger safety, the 2017 Volt provides a wealth of smart safety features. Cutting-edge sensor technology provides lane assist, rear cross-traffic alert, a forward-safety sensor that alerts the driver to slowing traffic ahead, and a collision-averting automatic braking system. Inside, an updated voice control also allows for very effective and streamlined voice texting and making calls without distraction. As with many of Chevy's vehicles, the dedication to safety is rounded out by OnStar driver assistance.
While we could go on listing the encyclopedic talents of the 2017 Chevy Volt, we think you'd be even better off coming to see one in person right here at Apple Chevy. We'll be on hand for you any time, and be sure to keep an eye out for plenty more Chevy news soon!