Chevy Readies All-New, Rugged Version of the Successful Spark for U.S. Market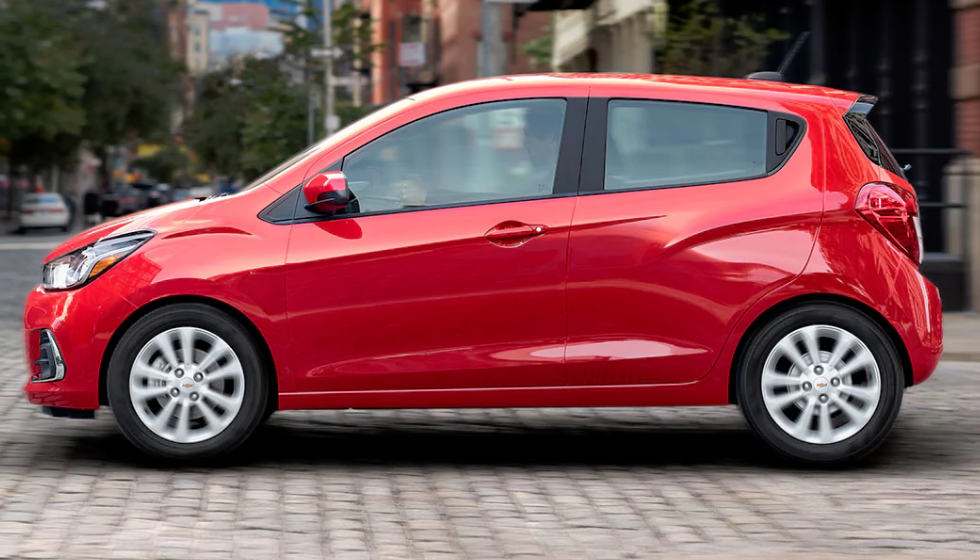 If you've been taking notice of recent developments in the automotive industry, it's likely that you've heard at least a little something about Chevy's precocious young compact, the Spark. Available in a traditional but highly efficient configuration as well as in an all-electric form (as the Spark EV), the Spark's energetic evolution is definitely helping to carry Chevy's well-known legacy into an updated age where less can truly mean more. With that in mind, we think it's pretty plain to see how the Spark proves that economy doesn't have to mean sacrifice, bringing as much style and functionality to the table as any other leading sub-compact, and, in many respects, the majority of accessibly-priced larger cars, too.
Featuring a diverse array of accommodations and technologies for this model year, including support for either Apple CarPlay or Android Auto, a 7-inch touchscreen utilizing Chevy's MyLink infotainment system, an available six-speaker sound system, and linked-smartphone GPS with voice command, the Spark definitely doesn't let small size stand as an excuse for leaving anything out. With an eye toward unleashing more of the potential offered by the Spark's successful design, Chevy now looks to some new ways to continue the evolutionary process into an even wider vista of possibilities.
After a little investigation, automotive media journalists have discovered that an intriguing new stage in that process is about to take place, with the U.S. market set to receive a new iteration of the Spark very soon. Dubbed the Chevy Spark Activ according to recent trademark registries, the company clearly looks to add a new sense of rugged utility to the Spark by giving it a dose of SUV flavor. With some serious new height, no small amount of stylish new body details, some version specific wheels and suspension tweaks, as well as a whole new desire to conquer the kind of territory into which no subcompact has gone before, the Spark Activ has definitely got us counting down the days and feeling more than eager to learn more.
Still, there aren't many official details available about the Spark Activ as of yet, but many analysts and automotive fans alike are finding some leads in looking to Chevy's announcement of a similar transformation of its Indian version of the Spark, an announcement which the company made earlier in the year. Though Chevy looks poised to trumpet the arrival of this new entry soon, and to finally reveal it in whatever final form it may take, you can be sure to catch all you'll need to know about upcoming developments right here at the Apple Chevy blog. And if you're curious to learn more about the innovative, industry-leading Chevy Spark, you can bet that we'll be more than happy to give you a personal tour whenever you're ready!