Available Chevy Steering Wheel Controls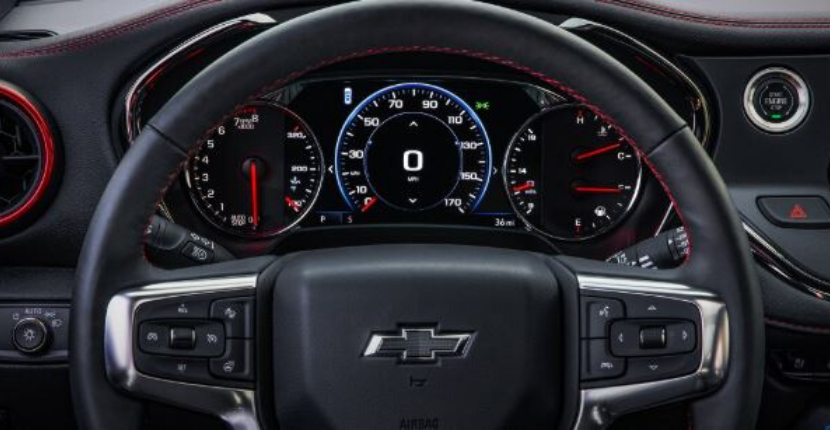 If you bought a new Chevy car, truck, or SUV from Apple Chevrolet, you got a great deal on a car with great features in safety and infotainment. Those features won't do you much good if you don't know how to use them, however. One question a lot of folks have about operating their Chevy vehicle is how to use available steering wheel controls. We're always happy to answer any questions you might have about Chevy vehicles, so here is a quick guide on steering wheel buttons and how to operate them.
Chevy steering wheel controls simplify the driving experience by putting the most commonly used functions at the driver's fingertips. Controls include (if equipped):
Voice Recognition
Bluetooth®2 or Chevrolet MyLink®3 infotainment system
Cruise Control
Audio Controls
5-Way Control
Heated Steering Wheel.
Lane Keep Assist with Lane Departure Warning
We should mention that the great features that assist us with our driving are no substitute for being aware of your surroundings and paying attention to your driving at all times. Chevrolet safety is first and foremost.
How to Use Available Steering Wheel Controls (if equipped)
Voice Recognition
Push to Talk
Press the Speak button to answer incoming calls
Press the Speak button to activate Voice Recognition
End Call/Mute
Press End Call button to decline incoming calls or end a call.
Mute the infotainment system when not on a call and unmute
Cruise Control
Turn cruise control on or off
Cancel speed
Set speed
Adjust Speed
Cancel cruise control
Audio Control
Volume – press + or –
Next/Previous – skip songs or toggle between preset radio stations
5-Way Control
In the Driver Information Center:
Left/Right – Pressing the left or right button moves between display zones. Press the left button to exit.
Up/Down – Press the up or down button to scroll through the menu
Select – Press the 'sel' button to select a menu item, or to reset the trip odometer info
Other Controls
Press 'heated steering wheel' button to activate or disengage.
Press 'collision alert' button located on the left side of the steering wheel to set the alert timing of the Forward Collision Alert
Press the 'Lane Keep Assist' button to turn on or off for Lane Keep Assist with Lane Departure Warning
If you still need assistance with the available steering wheel controls in your new Chevy, come talk to us at Apple Chevy. We are happy to help. We're located at 8585 W 159th Street in Tinley Park. Or call us at (708) 336-3167.