Chevy Silverado Tops Diesel Fuel Economy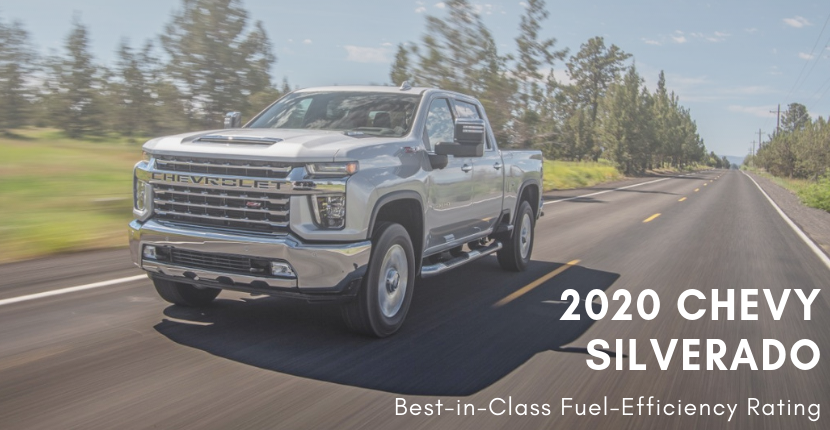 Just when it seems like Chevy couldn't possibly one-up itself, the automaker goes above and beyond the call of action to provide great vehicles to the masses. Case in point, the automaker began production of a 3.0L Duramax turbo-diesel Silverado that hits the markets this September.
The 2020 Chevy turbodiesel Silverado utilizes an available 3.0L Duramax inline-six turbo-diesel engine. This engine is the first inline-six turbodiesel to be offered in any of Chevrolet's full-size light-duty trucks. Not only does the inline-six engine contain advanced combustion to optimize performance and efficiency, but it also uses advanced emissions technologies, too.
Let us tell you – this vehicle is fuel efficient! The 3.0L Silverado poses a best-in-class 23 miles per gallon city/33 highway/27 combined fuel-efficiency rating. That's a big improvement from the brands 2.7L turbocharged four-cylinder gas truck, which was rated for 2019 at 20 miles city/23 highway/21 combined. This Silverado even out-does its compact diesel-crossover competitors, meaning that the 2020 Chevy turbo-diesel Silverado is the best in the pickup truck biz! There is no other pickup that comes close to being as "green" as diesel-compacts than the 2020 Chevy Silverado.
"Any consumer looking for a fuel-efficient, powerful option can find one in the diesel option of America's favorite vehicle, the pickup truck," Diesel Technology Forum executive director Allen Schaeffer said. Diesel represents a small share of light-duty pickup sales, but their fuel efficiency and high towing capacity make them bigger players in the game of pickup trucks.
In addition to its production of a vehicle obtaining a best-in-class fuel-efficiency rating, the automaker also has big plans for the future. Chevy strives to squash diesel's bad reputation by using the 2020 Chevy turbodiesel Silverado as a starting point to show drivers just how powerful the clean and wallet-friendly resource is. The automaker's goal is to change the way people think about diesel energy.
Although the automaker's 2020 Silverado's best-in-class fuel-efficiency rating is its claim to fame, this vehicle has some other awesome perks, too! For instance, Chevrolet's engineering team recently created the biggest rolled-steel pickup bed and chassis light-weight to save over 300 pounds compared to previous generations.
"Chevy engineers employed a host of tools to maximize fuel economy. The straight-six engine is inherently smooth, so the new Duramax didn't need a balance shaft, a component that reduces vibration, but puts an extra strain on the engine. Chevy also uses three electric fans to cool the engine to its most efficient temperature and avoid drawing on the engine, as the fans in other pickups do. We designed the Silverado with this engine in mind. It will surprise and delight people who don't have previous experience with diesels," said Herrick
Although the 2020 Silverado's engine is fuel efficient, it is also powerful and smooth. This means that wherever the road takes you, Chevy's 2020 turbo-diesel Silverado will make the trip quick and smooth.
Click here for more information about the 2020 Chevy Silverado, or visit your Apple Chevy dealer to view this efficient and powerful vehicle, as well as all new 2020 Chevy models today!