Chevrolet Truck/Van Conversion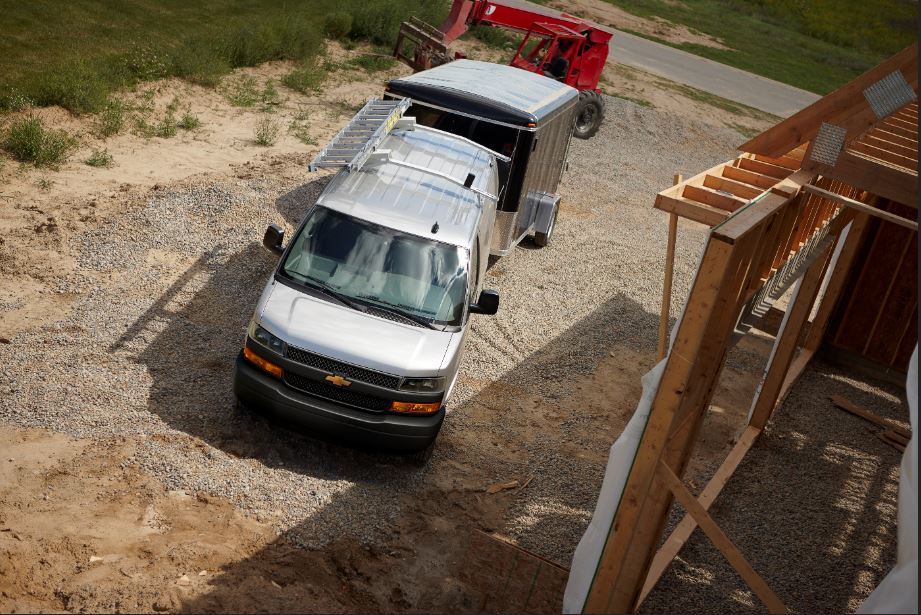 Is it a bird? A plane? Or a truck/van conversion? There is a picture going around the internet of a vehicle that is a combination of a work truck and work van. A Chevrolet Express was significantly modified by someone to become a combination work truck and work van. Check out photos of this truck/van here.
AutoWeek shares their interpretation of this vehicle, "We'd bet it's based on a long-wheelbase Express, which means 155 inches (or nearly 13 feet) between the wheels and an overall vehicle length of just under 20 feet. So as ungainly as it might look, this contraption shouldn't be completely unmanageable on the road."
As you may know, the Express is a cargo van built by Chevrolet. This vehicle gives you great strength and power as well as great cargo capacity, so you can haul around all the work supplies you need.
AutoWeek describes how the truck van conversion might be more common than we think, "Thing is, as much of an oddball as it is on the roads of the United States, this is a fairly common approach to work-truck design in Europe. See, for example, the Volkswagen Vanagon Doka utility vans, which have existed in one form or another since the dawn of the Microbus era."
This truck/van conversion is definitely a creative take on the Chevrolet Express. However, if you are looking for a powerful and capable performance for your work needs, the Chevrolet Express is an excellent option. This vehicle has an available Vortec 6.0-liter V8 engine that can give you a powerful performance. You can get a max available towing of 10,000 pounds, and an available max payload of 4,300 pounds.
On the interior of this vehicle, you can get a lot of options to make your work easier. You can get available ladder racks and available equipment packages to store your work gear. You can also get the extended wheelbase model of the Chevrolet Express that gives you 313.9 cubic feet of cargo space.
If you are looking for a Tinley Park Chevy dealer, look no further than Apple Chevy. We have a great selection of new Chevy models for sale like the Chevrolet Express (however, we do not have a work truck/van conversion). Apply Chevy is definitely worth the visit.
Apple Chevy is your Chevy dealer, so stop in and see us today. We are excited to help you upgrade whether you are looking for a new vehicle for yourself or a commercial vehicle like the Chevrolet Express for your business.