2019 Chevy Camaro's New Look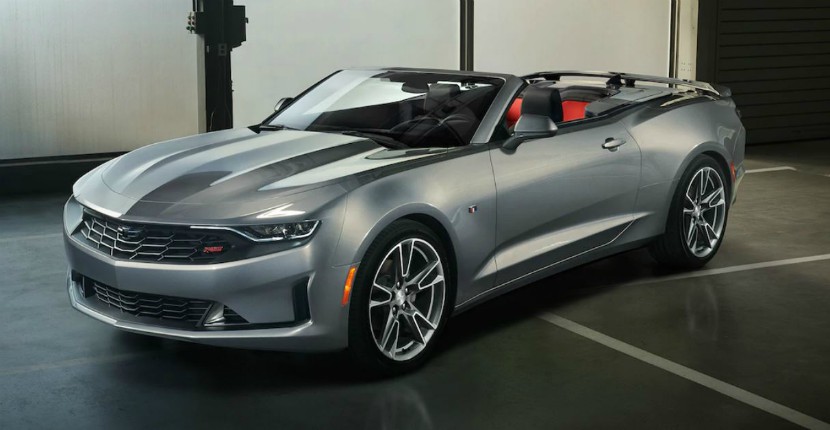 Power, performance and style are all big parts of the Chevy Camaro. This vehicle is a classic vehicle, but that doesn't mean it doesn't get updates. For 2019, the Chevy Camaro features a new look. Let's learn more about it below.
Chevy is giving the Camaro a refreshed look for 2019. This vehicle is currently in its sixth-generation, so it is not getting completely revamped, but it will have some new exterior style features.
Motor Trend describes the changes to the front of the vehicle, "Up front, you can see some of the most significant changes. Regardless of trim, the bumper and grille have been redesigned, as have the headlights and hood. Lower-trim models now have a much larger upper grille that allegedly channels the first-generation Camaro's design. On the SS, a blacked-out bar helps it stand out from the rest of the lineup."
If you look at the 2019 Chevy Camaro from a side view, you won't see any real changes from the 2018 year to the 2019 model. However, there are a few other exterior changes on the back of the 2019 Chevy Camaro. Let's check them out.
According to Motor Trend, "Out back, designers gave the Camaro fewer updates than up front. They did, however, give the Camaro new taillights. Instead of the previous car's boxier "hockey stick" lights, the 2019 Camaro has taillights that are much more rounded. With four distinct ovals, we think they pair especially well with the quad exhaust on the Camaro SS."
Also in the way of updates, the 2019 Chevy Camaro is getting an updated infotainment system. Other than that, this vehicle will be similar to the great version from 2018. If you are looking to upgrade to a Chevy Camaro of your own, check out our inventory online.
If you are looking for new Chevy models for sale, look no further than Apple Chevrolet. We are your Tinley Park Chevy dealer, and we have a great selection of new and used vehicles for you. You can check out our information on our 2019 Chevy models like the 2019 Chevy Camaro, or you can look through our pre-owned inventory. We have a great selection of new and used cars, trucks and SUVs, so stop in to see us today.
Come by Apple Chevy if you are looking to upgrade to your next vehicle. Our expert Chevy staff can help you find just what you are looking for. See you soon!