A 2019 Chevy Malibu Caught Testing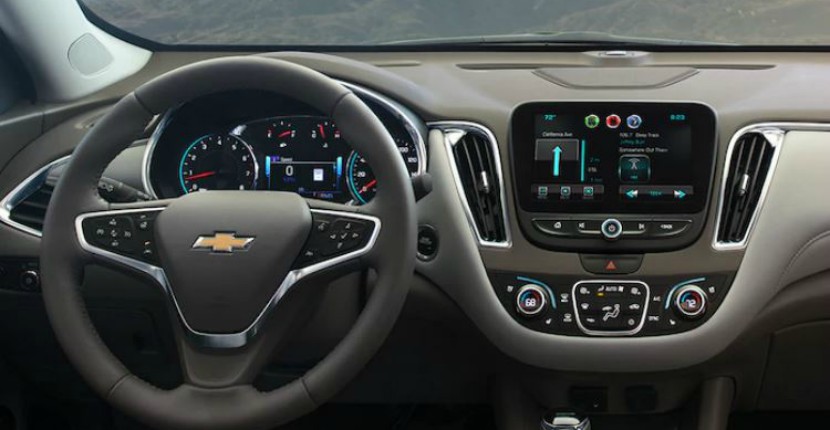 Does the Chevy Malibu have a redesign in the works? According to some spy photos taken, it definitely does.
The Chevy Malibu is a great midsize car. It provides you with plenty of interior space for passengers as well as good cargo space. It also has great technology and safety features. This vehicle was just redesigned for the 2016 model year, but now it looks like it will be redesigned for 2019 as well.
Autoblog has some spy photos that show the exterior of the 2019 Malibu. What changes is this vehicle in for? Let's find out.
According to Autoblog, "The midsize family sedan's biggest changes are up front. Starting with the grille, the overall shape is similar to the current model, though some angles seem to show a slightly wider lower section. The simple horizontal chrome slats in the grille are also gone, in favor of slats that dip in the middle. The headlights and fog lights have seen changes as well. The headlights seem to feature more chrome than the dark, smoked units of the current model, and they have a couple more elements."
Also noted by Autoblog is the change in the fog lights to large quadrilateral shapes. They also describe how the back of the Malibu has some design changes as well, including a different taillight design that looks more aggressive than the previous generation.
We will have to wait on more updates for the 2019 Chevy Malibu, but what we have learned so far is quite intriguing. This is a vehicle you will want to be on the lookout for. Once we find out more about the 2019 Malibu and its interior features, you will be the first to know!
Interested in checking out our inventory of Chevy Malibu's? You can stop by and see us at 8585 West 159th Street in Tinley Park or you can check out our inventory online.
At Apple Chevy, we are proud to provide you with a great selection of vehicles for great prices. Whether you are interested in the Malibu or you want to upgrade to a SUV or truck, we can help you out. Stop by and see us or call us at 708-336-3167 for more information.
Let us help you upgrade today, and be on the lookout for the future 2019 Chevy Malibu because it is definitely something to get excited about.