New Chevy Infotainment You Need to Know About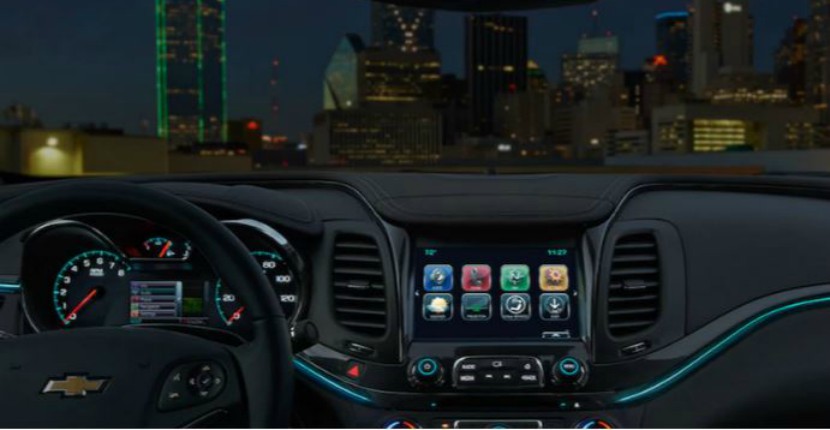 Chevy drivers have a lot to be excited about with General Motors' new Marketplace, which is taking infotainment to a whole new level in Chevrolet vehicles.
So, what is Marketplace?
Marketplace is a commerce platform with a growing list of apps available that utilizes a car's 4G LTE connectivity to provide everything from on-demand reservations to the purchase of goods and services. It uses real-time data, such as the time of day, the vehicle's location and the driver's digitally-recorded relationship with businesses, to offer more convenient, personalized service.
Tell me about the apps on Marketplace.
Marketplace will feature merchant apps that allow individuals to order and purchase food and drinks, as well as a variety of audio apps that access to news, sports and entertainment. This includes:
Starbucks
Dunkin' Donuts
IHOP
Wingstop
Applebee's
TGI Fridays
Delivery.com
Shell
ExxonMobil
New York Times
NPR One
Fox Sports
People Magazine
Dash Radio
How do you use it?
Chevy owners can download Marketplace from the Shop application and it will appear as a "[m]" icon (m with brackets around it). Upon browsing the Marketplace, users will find different categories, such as: Fuel Up, Find Parking, Order Food, Reserve Table, Reserve Hotel and Shop for Car. From these, they can choose what they would like to do. Drivers can also download apps—such as Fox Sports—and they will stay on the home screen.
Who has access?
As of December 2017, Marketplace became available to 2017 and 2018 GM models—eligible Chevrolet, Buick, GMC and Cadillac vehicles. This gives new apps and content to drivers of an assortment of new Chevys, from the Camaro to the Equinox and Silverado. To access the new apps, Chevys must have the Chevrolet MyLink infotainment system's Shop feature, on which the new suite is available for free.
What about distracted driving?
The designers who worked on this infotainment suite minimized choices and the interaction time by limiting options and utilizing the habits of the driver, according to USA Today. Instead of seeing full menu of a restaurant, users will see their most recent orders.
It's also important to note in using this suite, drivers are encouraged to put down their phone. Instead of grabbing an external device, drivers can now engage through their vehicle, which hopefully reduces the distraction.
As Santiago Chamorro, the vice president for GM's Global Connected Customer Experience, said in a statement, "Marketplace gives merchants the ability to more safely engage with drivers and passengers in a meaningful way that provides true value for our customers."
This infotainment suite will roll out over the next 12 to 18 months to about four million U.S. drivers. Don't wait to hear what others have to say about it, head to a Chevy dealer to see what the hype is all about. Visit us at Apple Chevy—the Chevy dealer near me and you—at 8585 West 159th Street in Tinley Park, IL. In addition to new Chevy models, we have a variety of used Chevy models for sale and can help you find a "used Chevy near me."