Chevy Has A Girl, and People are Freaking Out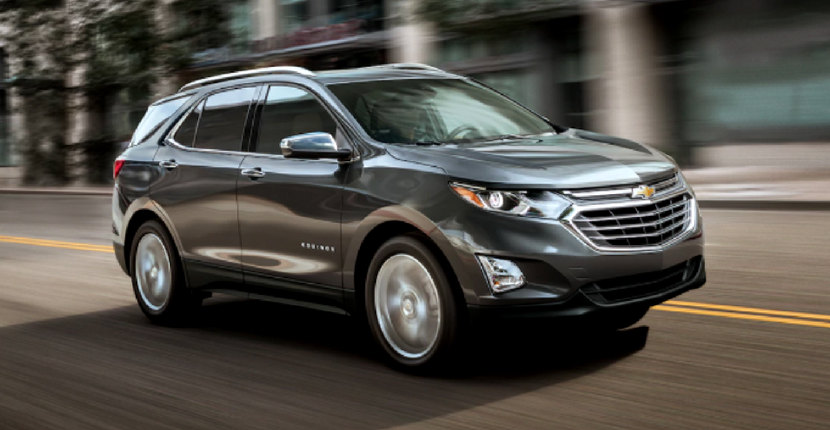 Can we notice a difference between male and female designers? You tell us. Chevrolet has welcomed a female designer to the Equinox team, and journalists have been all over it. Forbes and The Huffington Post sat down with Mara Kapsis and asked her about her experience and how she ended up on the team. Coming from Australia to the US, Kapsis is reportedly excited about her position on the Equinox design team.
Her expertise started in textile design, which helping her help the team in adding multiple color options for the 2018 Equinox. She's talented and determined, traits Chevy finds important. Is it noticeable they had a female on the team? Absolutely not, and Chevy didn't see the big deal either. However, bloggers have been all over Kapsis, eager to hear her experience in a male-dominated profession. It is, of course, impressive to see her making it so far in her career, being an inspiration for everyone to push hard against discrimination and the word 'no' to women in the workplace. Chevy is into breaking ceilings, and who knows, do we see all-girl design teams in the future?
The Chevy Equinox is more than impressive, and seeing the photo gallery of the upcoming model is ultra satisfying. The color options are fun, but you can also take a more simple route if that's what you're looking for. There are 10 available safety features, generous cargo space, and technology that opens the trunk with the tap of your foot. Buyers have the option between a 1.6L turbo diesel engine, a 1.5 turbo engine, or a 2.0 L turbo engine.
Chevy is claiming the Equinox has it all and starts at a low price, too. It's so good, it must be the work of a woman! With joking aside, the Equinox is seriously great. Kapsis is a great addition to the Equinox team and is showing a promising future for all female automotive lovers.
Your Tinley Park Chevy dealer, Apply Chevy has some pretty great deals, stop by today and find a car that has it all and works best for you and your lifestyle!