What are the Best Used Chevy Vehicles?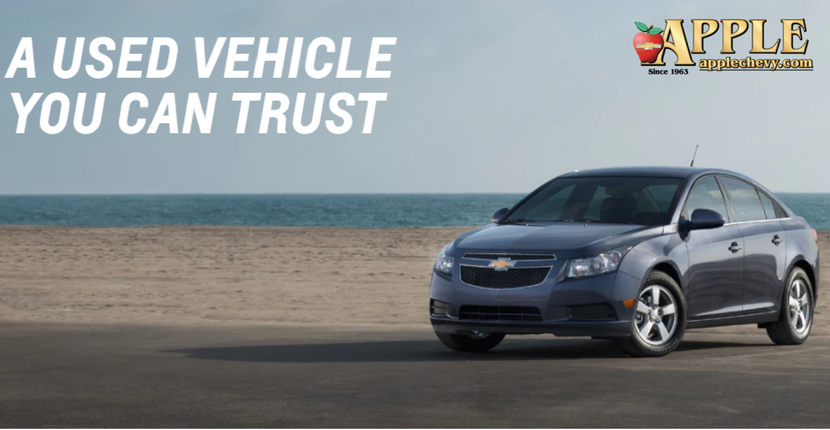 The best used vehicles to wear the bow-tie are many and varied, but we've settled on a selection that includes fan favorites and critics' choices that boast accolades and have withstood the test of time. If you're shopping around used Chevy models for sale, make sure these automobiles are on your radar before you buy.
2007 Chevrolet Avalanche
First presented for 2002, the Chevy Avalanche was redesigned for 2007 featuring a standard 5.3-liter V8 engine, with a 6.0-liter V8 option available, delivering prompt acceleration and steady power flow. This second-generation vehicle still proves to be spacious and a steal—with an average price of $10,800 according to U.S. Car News & World Report. With features that include remote keyless entry, side steps, a leather-wrapped steering wheel and folding midgate, which extends the bed considerably (from 5.3 feet to 8.2 feet), this is perfect for anyone in search of a heavy duty truck with great features.
2007 Chevrolet Silverado 1500
With enhanced engineering for the 2007 model, the Chevy Silverado 1500 is a classic truck with simple styling that still looks great today. This used Chevy has several bed and cab configurations, trim levels and room for up to six individuals. Equipped with a quiet yet powerful 4.3-liter V6, or a variety of V8 engines, this Silverado has great features, including power rack-and-pinion steering, anti-lock brakes, tire pressure monitoring system, auxiliary power outlets and four-speed automatic transmission. It's the timeless go-to option for truck buyers.
2010 Chevrolet Tahoe
When it comes to used SUVs, the Chevy Tahoe takes the lead. The 2010 model was at the top of U.S. News and World Report's rankings in the Used Large SUVs Under $30K division and it continues to be a great ride to this day. Offering a spacious interior with seating for up to nine people, this used Tahoe's 182-horsepower base engine provides a 32 mpg fuel economy on the highway and a smooth, quiet ride—unless you want to use the four-wheel drive to get off road and on an adventure. The 2010 models include a backup camera, navigation system and USB port along with dual-zone manual air conditioning, cruise control and six-way power driver's seat.
2010 Chevrolet Camaro
If you're headed for a Chevy dealer with your heart on a sports car, set your sight on the classy 2010 Camaro, styled after the 1969 model. This muscle car has it all—comfort, speed and class. Not only that, but this much-anticipated vehicle still pulls its own today with a base 304-horsepower, 3.6-liter V6 engine—the SS with a 6.2-liter V8 and more than 420 horsepower, hitting 60 mph in less than five seconds. It's why we're not at all surprised it was named one of the top five Used Sports Cars Under $20K.
2011 Chevrolet Volt
It defied disbelievers then and still proves to satisfy skeptics today. The Chevy Volt is known for its fuel efficiency and reliability (just check its J.D. Power reliability score). It was introduced as a concept in 2007 but came to life in 2011 as an extended-range electric vehicle with both an electric motor and gas engine. The number one Used Hybrid Car Under $15K, the 2011 Volt continues to give buyers great driving dynamics, a smooth ride and comfortable yet tasteful interior at a stellar price.
2013 Chevrolet Equinox
The excellent ride offered by the Equinox paired with a spacious interior gives it an edge unlike other Chevys. A fourth model year, the 2013 Equinox offers two rows of seats with an assortment of features, from the dual-screen rear-seat entertainment system to the safety system with collision-warning and lane-departure alerts. It's the perfect vehicle for couples or a small family.
If you're in search of a "used Chevy near me" or a "Chevy dealer near me," go to Apple Chevy today and find a variety of used vehicles.