Everything You Need to Know About the Chevy Cruze Diesel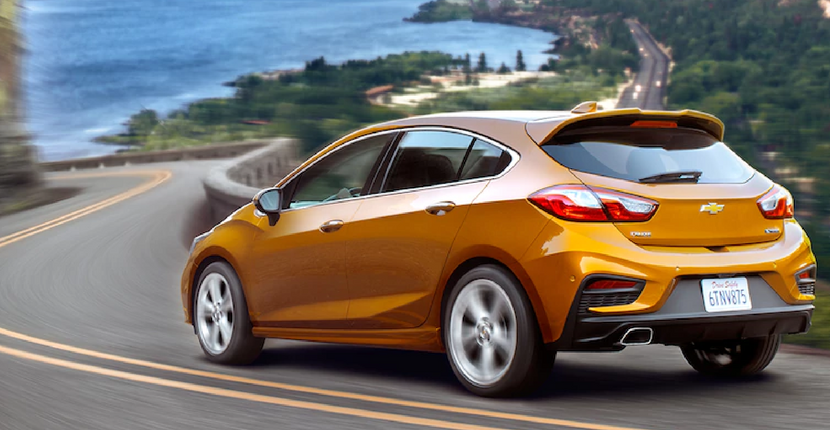 According to the popular coffee shop chain, America runs on Dunkin', not diesel. But hey, now is better than ever to change things up a bit. Let's get crazy, start drinking tea every morning, maybe even a smoothie once in a while. Nothing against coffee and it's sister lattes or frappe relatives, it's just that we could be doing better for ourselves and maybe even for the environment…
Ha! Okay, cutting caffeine out of our diet might not seem plausible. However, switching to diesel is something we can wrap our heads around.
They do it in Europe, and Chevrolet thinks the USA should join in on the fun! The new Chevy Cruze Diesel is going to be a good one, keeping up with competitors for a low price. Starting at $17,000 you can take home the five-seater 153 level horsepower diesel machine. It's up to date with Apple and Android technology and great for a highway drive, coming in with a 52 highway MPG. This hatchback body style has front-wheel drive and outstanding fuel economy.
Cars.usnews reported that the 2018 Chevy Cruze is an 8.5/10 with it's 'quiet and comfortable ride.' Chevrolet offers more diesel ran vehicles than any other brand, including the Equinox, Cruze and Cruze Hatch in the lineup. The Equinox has a 529-mile range while the Cruze has a 702-mile range. The 1.6L diesel engine on both cars are efficient, and the Cruze comes with a nine-speed automatic transmission and six-speed manual transmission.
Old habits are hard to break, but new ones are easy to start when there's this much incentive. Changing to diesel could be the best decision you ever make.
Currently, the 2017 Cruze hatch is available with a 1.4 L turbocharged I-4 gasoline engine and a choice of a six-speed manual or six-speed automatic transmission. Stop by your Apple Chevy dealer to find out more about the Cruze and some of their other new and improved models!