The Most Iconic Chevy Trucks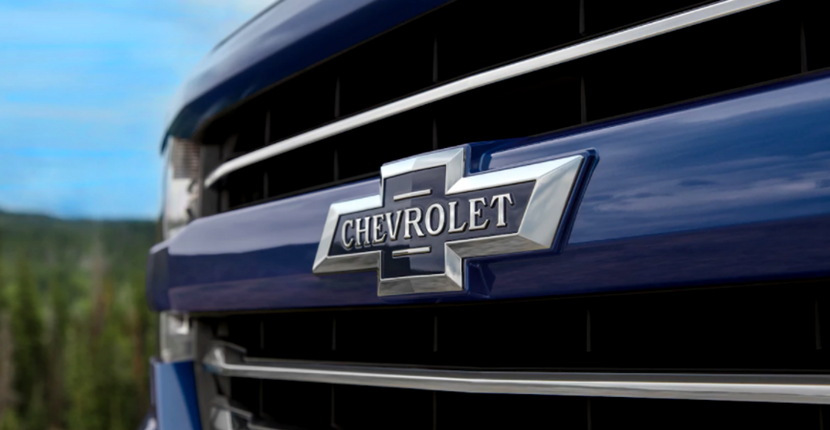 From the 1918 One-Ton to the 2007 Silverado 1500 and Chevy Colorado ZH2 Concept, Chevrolet has come a long way in the last century, transforming with the automobile industry as styles evolve and technologies advance. Their commitment to producing durable, high quality vehicles for the last 100 years can be seen all throughout their iconic Chevy trucks. From then to now, their devotion to design based on function is clear and something Chevy enthusiasts, like your Chevy Dealer Tinley Park, takes pride in.
So let's start at the beginning and see how Chevy has transformed with the times with insight from Rich Scheer, director of Exterior Design for Chevy Trucks.
1918 One-Ton – With an open cab and frame, Chevy's first production truck featured inline four-cylinder engine and was designed, allowing buyers to install a body tailored to their needs. Its roots couldn't be any more functional, as it was inspired by the automobiles used to move parts around in the plants.
1929 International Series LD – The first closed-cab Chevy truck, the 1929 was the catalyst for the luxury and style we have today. With more attention to the interior and design features, such as color combinations, this truck shifted attention to both interior and exterior design.
1938 Half-Ton – When a design evolution swept through the truck industry, Chevy established an Art and Colour department (later known as the as Design Center) to show that Chevys are not just car, but an icon. This style shift is apparent in the new proportions with the longer Half-Ton truck, which features more eye-catching curves and smooth, swept fenders.
1947 3100 Series – Dubbed an "Advance Design" for its striking new body with impeccable proportions, this Chevy is one of the most iconic of all their trucks. With the signature five-bar horizontal grille, more integrated fenders and headlights moved further apart, the 1947 3100 Series is typically what comes to mind when anyone thinks "vintage Chevy."
1955 3124 Series Cameo Carrier – Chevy's first Fleetside design and bumper-to-bumper styled vehicle, this "Task Force" truck focused on the shape and styling. This resulted in a bed surface flush with the cab and fender, creating a continuous, sophisticated shape.
1967 C10 Fleetside – Nicknamed the "Action Line," the 1967 C10 Fleetside not only had new comfort and convenience, but also a beautifully balanced body and strong shoulders. With the introduction of metallic paint, more attention was drawn to the small details and body lines.
1988 C/K1500 – Aerodynamics influenced the design of the C/K1500, which looked very progressive during its time. From the __ body to the interior's low instrument panel and modern buttons, even today, this car still stands strong.
1999 Silverado 1500 LT Z71 – Current Chevys pay homage to this first generation Silverado, which introduced the iconic front end and several other contemporary design components customers see today.
2007 Silverado 1500 – With distinctive bodies that were powerful yet modern, 2007 Silverados reminded everyone that their trucks are tough and stylish. They were influenced by aerodynamics and featured a clean body side with exaggerated wheel flares.
Along with this look at their iconic truck timeline, Chevy is commemorating 100 years of trucks with the nationwide debut of the Truck Legends program. This recognizes individuals who own a Chevy truck with more than 100,000 miles on the odometer and customers who have purchased or leased more than one new Chevy truck. Perks of the program include exclusive Truck Legends memorabilia, as well as once-in-a-lifetime experiences from Chevrolet's partners.
Stop by your Tinley Park Chevy dealer today to see what iconic vehicles await amid the new Chevy trucks for sale Tinley Park and find out more about the Truck Legends program.