2018 Chevy Trailblazer Gets Upgrades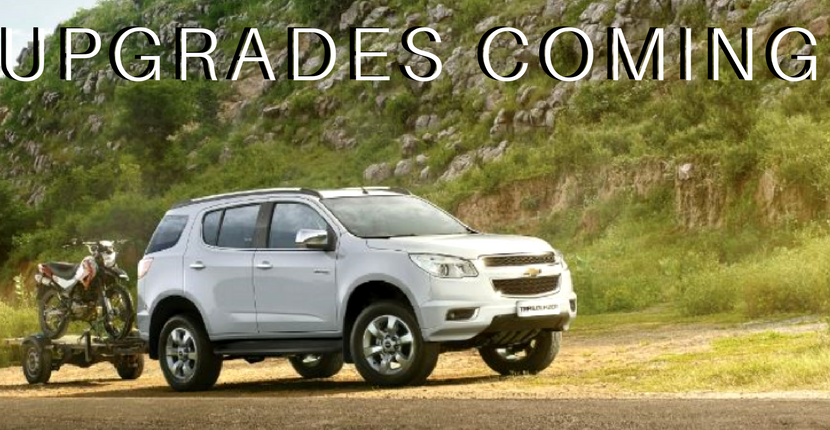 Rumors have been floating around the car industry about what Chevy models are coming for the 2018 model year. Remember the Trailblazer? It was a model released in 2006, and discontinued in the States by 2008. In the last (almost) 10 years a lot has changed in the automobile industry while the Trailblazer was still sold internationally. By the end of this year Chevrolet is going to release the new 2018 Trailblazer with it's well-needed make out.
Just for fun, let's compare the video reviews of the 2006 Trailblazer with the 2018 version.
Notice, a lot more than just the video quality has improved. What else will Chevy have in store for the 2018 model? Well, expected is something around a 6.0 L V8 engine and over a 400 level horsepower. The exterior and interior will receive a bold, new design that flaunts the updated language of Chevy.
The News Wheel predicted a Centrifugal Pendulum Absorber for this next version, shorted as CPA. This device quiets your ride by controlling noise and vibration levels. This will be an exciting perk in addition to the promising powertrain and always reliable Chevy safety packages.
2018 will be an exciting year for Chevrolet- in addition to the re-release of the Trailblazer, the Chevy Traverse will also be on the market. The 2018 Chevrolet lineup will include the Trailblazer in the next few months, making more specific details about the vehicle readily available for all. Chevy seems to be working hard to create affordable vehicles that not only make your everyday life easier, but build credit to a car brand you can trust.
There are always deals on current models at your local Apple Chevy dealer. While staying tuned for the release of 2018 vehicles, stop by and talk to an associate about why Chevy should be a part of your life.