New Chevy Traverse Provides More Room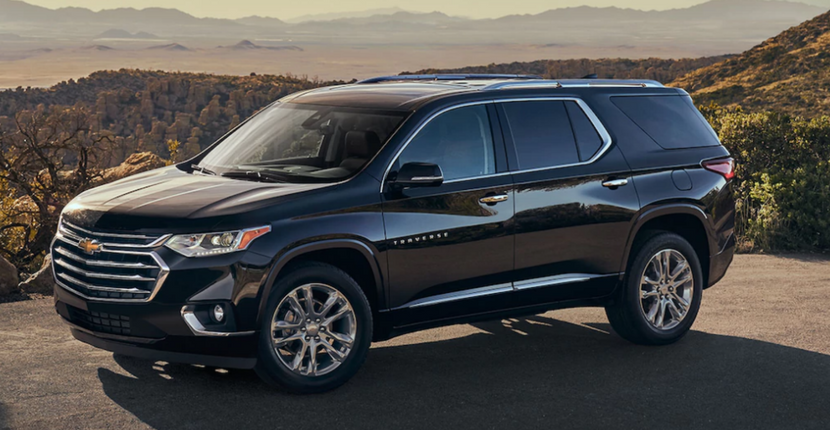 Let's get straight to the point- the 2018 Chevy Traverse is huge and it's got everyone talking. All the car blogs in the business can't help but bring up what Chevy is sharing with the world. Not many three-row SUV's are available, let alone are they exceedingly luxurious. This vehicle can fit up to eight adults comfortably, giving front, second, and third row options for USB plugs and a ridiculous amount of legroom.
However this doesn't make the driver feel like they're driving a bus, even though you could tow up to 5,000lbs with it if you wanted to. Instead, think of rather as a limousine styled minivan, a combination between style and convenience- no more soccer mom jokes! Even Kelley Blue Book gives it a good review.
The exterior of the car isn't anything crazy to brag about, but it's not something you'd be ashamed to drive around. What can't be stressed enough is how outstandingly spacious this Traverse is, making it an outstanding investment for big families or anyone that requires a car with a lot of room for supplies or people.
The 2018 Traverse is expected to be best in it's class, after already being Chevy's second-best-selling SUV. Chevy is adding two extra inches to the wheelbase and a new rear camera mirror. The front seats will be ventilated and heated seats in the second row along with new split-folding and captains chairs will be offered for certain models. That's right- as always Chevy will offer multiple styles of the Traverse with new trim for the Sporty RX and High Country.
Chevy has decided to include a new Traction Mode Select feature to the Traverse along with their typical safety perks such as the Convenience and Driver Confidence package. You can find more details about the 2018 Chevy Traverse here.
Time will tell if the 2018 Traverse will be as successful as it's predicted to be. Until then, the 2017 is still great and available at your local Chevy dealer, Apple Chevrolet! Stop by and talk with an associate today.