2018 Corvette Orders Already on Hold While Chevy Plans Factory Upgrade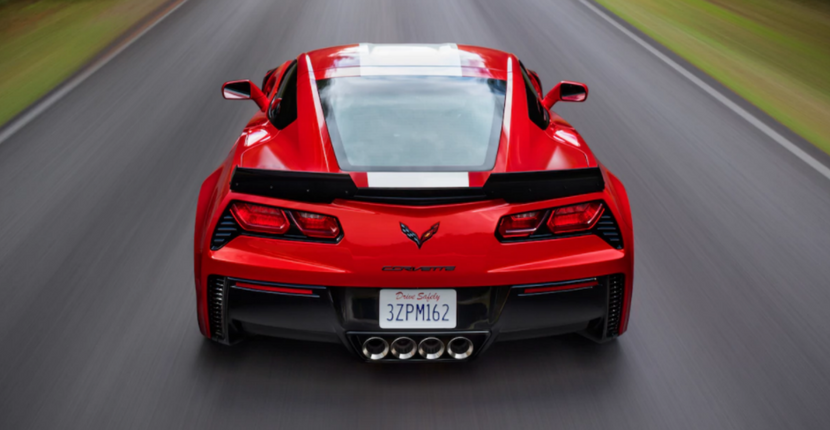 If you're of the mind that nearly three-quarters of a century should be enough to finally diminish the vitality of the definitive Chevrolet Corvette, think again! As the 2018 model year prepares to hit the road to pass its 65th year of envelope-pushing performance and incomparable style, it's immediately clear that there's been no slowdown in this legend's continued progress. Leading the high-performance pack again this year, the 2018 Corvette has unsurprisingly already hit its order limit for the new model year. Luckily, there's some good news on the horizon for those still hungry to get a piece of this youngest chapter in the storied Corvette legacy, and as usual, we're here with all of the details at the Apple Chevy blog!
A Timely Break in the Usual Action
Beyond the expected high volume of orders following the reveal of the 2018 Chevrolet Corvette, something of a routine by now and an aspect of sales that Chevy has consistently translated into a considerate balance between exclusivity and availability, there are a number of other interesting details that come to light in view of this pause in orders, which occurs a bit sooner than expected. Though the pause naturally allows Chevy to restock in lieu of opening up to a wave of new orders, the gap also provides a good opportunity to coincide with some timely updates to Chevrolet's manufacturing plant in Bowling Green, Kentucky.
More New Developments to Come?
It certainly only makes good sense to time the pause in 2018 Corvette orders with some plans to update the plant in which it's manufactured, and that's exactly the plan as Chevy looks to upgrade a number of the plant's facilities and, most importantly, to complete the addition of what company officials have called a "new, state-of-the-art paint shop." With so much Corvette fandom having already built a legacy of its own, it's also no wonder that the rumors and speculation have already started to fly in regards to what these updates could mean for developments in the current Corvette lineup when Chevy restarts assembly at the end of the year. They'll certainly have plenty of new toys on hand, so it's not out of the question!
Try a Classic 'Vette Today!
With nothing confirmed as of yet, though, you'll just have to stay tuned to the Apple Chevy blog for all of the upcoming news about the 2018 Corvette. The newest version of Chevy's classic paradigm of sports performance design currently stands as part of the best-ever lineup of industry-leading, multiple award-winning Chevrolet vehicles for sale today at your foremost Tinley Park Chevy dealer, Apple Chevy. We're always ready to make your next car-buying experience a true pleasure, and Chevy makes it easy!