Another Successful USO BBQ for the Troops in the Books!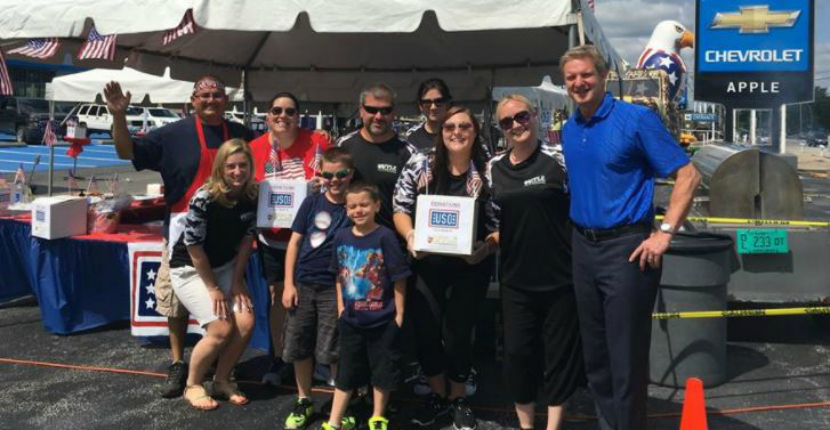 Every year we have a great turn out and awesome participation from the Chicagoland area for our USO BBQ for the Troops.  This year we had over 300 attendees and have raised more than $7,000 dollars to be donated to our troops and their families.
This year our special guests were the Disabled Patriot Fund, Veteran's Garage with their Military Vehicles, Chiro One, Boy Scout Troop 378 and the local VFW.
"One of our favorite parts of this event is seeing our employees and our customers come together for such a great cause," said Daniel Little, the Internet Director at Apple Chevrolet in Tinley Park.
"Everyone seems to have a great time, the food is good and there are tons of raffle prizes to win," Little added.
If you missed this Apple Chevrolet's BBQ, you'll want to watch for next year's and mark your calendars.  It's a great time for a great cause—you won't want to miss it again!