Stay Cool on the Road This Summer with the Best Chevy Lineup Ever!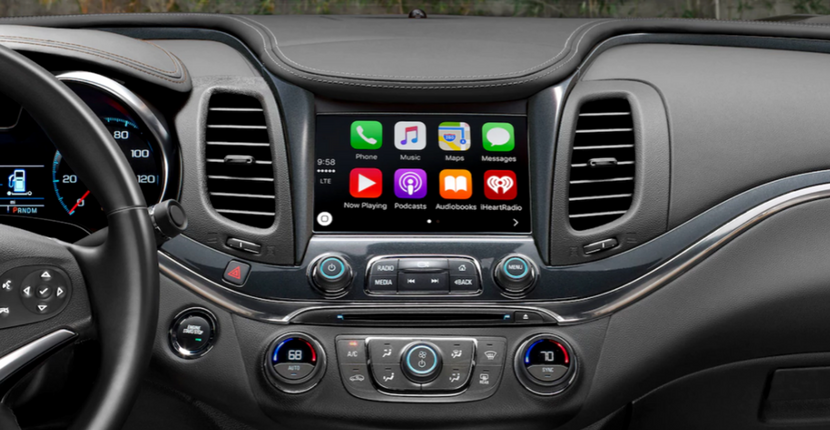 There's nothing that inspires a little hankering for a proper road trip quite like the arrival of summer. Fortunately, with today's cars going further than ever on a tank of gas (or even a charged battery), there's no reason to do anything this year but look forward to squeezing in more quality time on the open road than ever before. In keeping this timeless tradition alive through another summer of first jobs, overdue vacations, family treks, and dedicated soul-searching, you can bet that, as sure as they've been there since the culture of the highway was created, Chevy cars will be there again this year, better than they've ever been, to make the summer season an experience to remember.
Overtime for the AC
One thing to add to your priority list in preparing yourself to head out on the highway looking for adventure this season is the importance of a healthy AC system in your chariot of choice. Knowledgeable technicians have made it clear that simple dirt and excess moisture can both put a good unit out of commission, and that parts from blower to evaporator to compressor must be examined to ensure that your system is ready to keep doing its duty without fail and without leading to bigger problems.
Get Inspected!
So, before tying down the cooler and setting sail for new horizons, it's definitely worth giving your air system a professional inspection. There are many specialized parts in modern systems, and even with some know-how, it's likely to be difficult for anyone but an experienced mechanic to diagnose any current or impending issues. When it comes to common issues, the list starts with a blocked filter or condenser due to the buildup of dust and debris, and can also include fluid leaks or damage to a complex component like the compressor. With a handful of specialized tools, a licensed technician can make sure that everything is in clean and working order. For the more adventurous or experienced home maintenance enthusiast, basic cleaning and inspection certainly isn't out of the question and can help to cover some minor issues.
Chevy Is Ready
Naturally, with Chevy's 2017 accolades already including multiple segment wins on J.D. Power's Most Dependable Car list, MotorTrend Car of the Year, Green Car Journal's Green Car of the Year, and many more, there's no question that you can count on the current family of Chevrolet vehicles to serve as ideal travel partners during any season. Providing first-class accommodations, features, and technology to rival many much more expensive models, as well as award-winning support to help you feel secure and prepared before hitting the road for any occasion, today's Chevy lineup is simply the best it's ever been. It's our pleasure to help you get to know it on your own terms anytime, right here at your local Tinley Park Chevy dealer, Apple Chevy!