2017 Chevy Malibu: Best In-Class Fuel Economy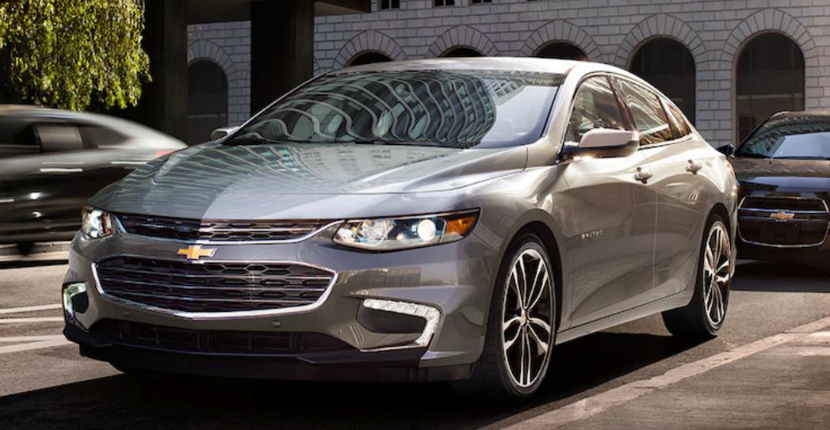 Drive better, worry less- The 2017 Chevrolet Malibu Hybrid makes transportation safe, clean and comfortable. That's why this year's Chevy Malibu Hybrid was named Best-In-Class Fuel Economy! With a 49 mpg and an improved accelerator the car gives excellent feedback and will make passengers feel safe. The Malibu's 17-inch alloy wheels are forgiving on the road giving the driver a cool and comfortable ride.
Safety and Style
Chevrolet calls this year's Malibu hybrid "thoughtful and sophisticated." The attractive interior and exterior adds flare to this eco-friendly vehicle, you can see a tour of the car here.  Chevrolet built the Malibu to protect and respond. Car accidents are the fourth leading cause of death in the U.S. making automobile safety a high priority for everyone. While caring for you the 2017 Chevy Malibu Hybrid includes the following safety features:

Front/Rear Parking Assist

Front Pedestrian Braking

Adaptive Cruise Control

Front Automatic Braking

Low Speed Front Automatic Braking
Lane Change Alert with Side Blind Zone Alert

Lane Keep Assist

Rear Vision Camera

Rear Cross Traffic Alert



The car also comes with a built-in system that points out bad habits such as not wearing a seatbelt and gives audio and visual warnings when the vehicle is traveling over pre-selected speeds. Using Teen Driver Technology Chevy helps parents and young drivers feel comfortable with their kids driving by themselves because the car is watching out for their safety. You can get more information about how Chevy handles safety by clicking here or asking an at your local Chevy dealer.
Why Is it Important to drive a hybrid?
Want to help the environment? Trying to think of a good way to go green? Make your next car purchase a Chevy Malibu. The hybrids' double-motor technology is reliable for drivers and healthy for the environment. These cars are great for city driving, even small increases in use of electric motors can make a big difference. The Malibu comes with Driver Efficiency Gauge which provides feedback on driving habits that affect fuel economy to help drivers reduce their ecological footprint everyday. Now more than ever is a great time to convert to electric cars and Chevy makes it easy. Go to our website or visit your local Chevy dealer and check out a Malibu hybrid today!