You Can Definitely Take a Road Trip in a Camaro ZL1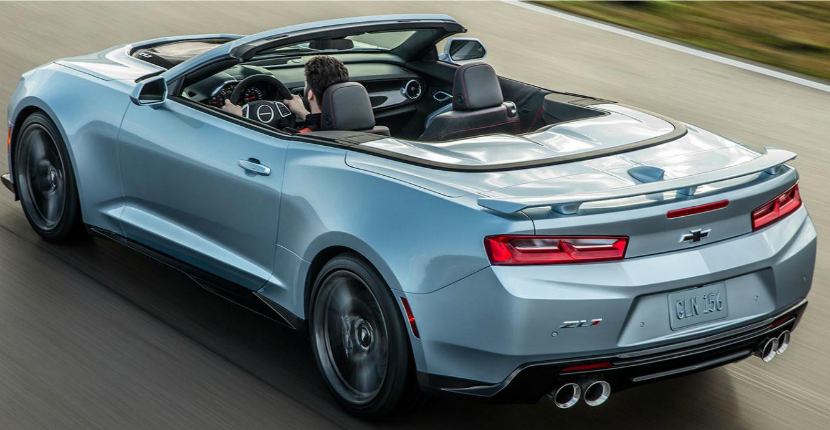 Generally, Americana road trip imagery involves sluggish station wagons, vans and SUVs (for this decade, at least). But according to Andrew Krok for CNET's Road Show, it's time to add the Camaro ZL1 to the lineup.
Facing a 500 mile trek from Charlotte, North Carolina, down to Daytona Beach, Florida, Krok opted for the 650 horsepower ZL1 convertible over some standard-fare, "road trip ready" crossover.
A tempting amount of pure power
"You, too, would be struck with madness if you had 650 horsepower at the ready, with no place to legally exercise some, or even most of it," writes Krok. "It's like Frodo and the One Ring, the Precious begging to be used despite your determination to reach the fires of Mount Doom without difficulty."
With the top up, it was a smooth, silent trip. With the top down, the wind started kicking in but it was nothing the machine couldn't handle, according to Krok. "It's a big, solid convertible, cut from stone and unflappable at speed," he praises.
All 4,000 pounds barreled down the 500 mile stretch with no difficulty, the whine of the supercharger soothing the reviewer's soul as every mile marker was another inch closer towards the legendary race tracks at Daytona.
"No matter the mode, though, the ZL1's six-speed manual was a delight," he recalls. "The shifter is nice, with short throws and the perfect amount of tautness in each gate. Active rev matching allows the ham-fisted among us to feel fleet of foot, even if the computer is the one doing the legwork."
A road trip unlike any other
Krok was able to fit what he needed to into the trunk for his road trip, but larger parties or those with more luggage may find a little difficulty when packing the car up for a long haul. But if you're looking to get somewhere fast and actually have fun doing every mile, the ZL1 is most definitely road trip ready.
"The ZL1 is a proper monster, with a top speed nearing 200 mph, which 99 percent of owners will never experience," says Krok before going on to quip, "Sadly, neither did we, forging a path on expressways with plenty of places for policemen to park."
And while he never got a speeding ticket, the reviewer remarks that the threat was "always gloriously present," definitely not a spice you can expect to find a standard bland people hauler. If you're looking for a Chevy dealer that can put you behind the wheel of one of these charged up 2017 Chevrolet Camaro models, look no further than Apple Chevrolet.  However, if you're taste is more of a SUV when it comes to road trips, your Tinley Park Chevy dealer has plenty of those in-stock today!