Chevy Bolt EV Limited Coming to Illinois in 2017?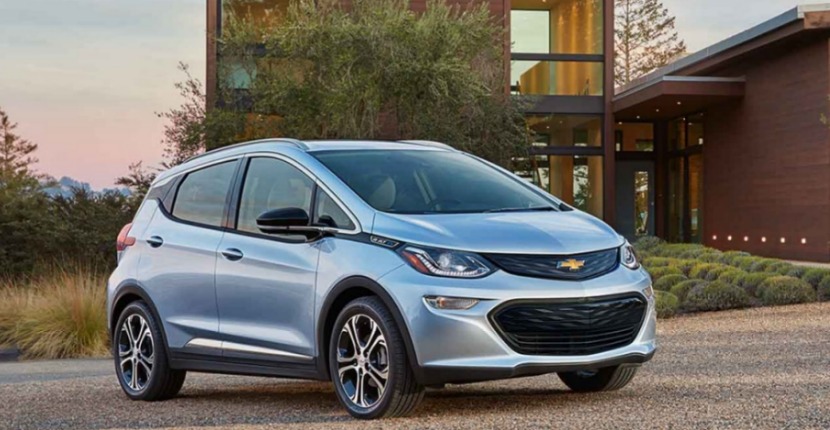 General Motors had long been planning to release its all-electric Chevy Bolt before the end of 2016 — and it will, but only in California and Oregon. Wider availability — basically for the rest of the country — will need to wait until 2017. Insert sad emoji.
GM spokeswoman Michelle Malcho said the company is "focusing on this year getting the cars ready for customers," and will be delivering vehicles to other states at a slower pace. Despite high interest in the vehicle, the Bolt will only be available in "limited quantities" throughout 2017.
Okay, that sounds like some vague executive talk. The real reason: economics.
Oregon and California are two of the 10 states with the Zero Emission Vehicle Mandate. Chevy stands to lose $9,000 on each Bolt EV before government credits kick in. For example, California ZEV credits range from $4,000 to $5,000, of which Chevy is receiving four for the Bolt EV. After the credits, Chevy ends up making a profit of nearly $10,000 for each car—so it's not all bad.
The true change needs to come from government – we need more states to adopt Zero Emission Vehicle Mandates and boost the American auto industry by incentivizing the manufacture of electric vehicles. Then we could all get our butts into cars like the Chevy Bolt – a revolution in electric vehicles.
Commercially viable electric vehicles have been on America's roads for more than a decade now. But for the average car buyer, they're still a hard sell. The driving range is limited, recharging is inconvenient, and the price is rarely right: the least expensive Tesla option starts at around $70,000. Unless it's a Tesla, electric vehicles are typically good for about a hundred miles or so. The Bolt starts at $37,495, and with federal tax credits and incentive programs like ZEV Mandates, the overall cost can drop well below $30,000.
The new Chevrolet Bolt changes everything with an EPA-rated range of 238 miles. Such a long leash endows the car with a much more practical range than rival EVs, demanding less travel planning on the owner's part, much less range anxiety, and more emissions-free joy.
How did Chevy achieve this? Instead of a 25 to 30-kWh battery, as is typical in other price-comparable EVs, Chevrolet built the Bolt around a large 60-kWh battery pack that forms much of the car's floor. The company also equipped the Bolt with a 7.2-kW onboard charger that charges the car in nine hours on a 240-volt connector, according to GM. Getting 25 miles worth of range in an hour is relatively quick. It's hard to call it fast charging, but the Bolt is also capable of being charged by direct current, adding about 90 miles of range in 30 minutes.
EV-savvy readers might note that the upcoming Tesla Model 3 could supply 215 miles of range, but that Tesla is at least a year away and final pricing hasn't been announced. So, yes, old-school Detroit beat Silicon Valley to the punch with an affordable long-range EV.
Until Illinois adopts a Zero Emission Vehicle Mandate, then, we're afraid there won't be a Bolt in Apple Chevrolet.