2017 Chevrolet Bolt Rivals Tesla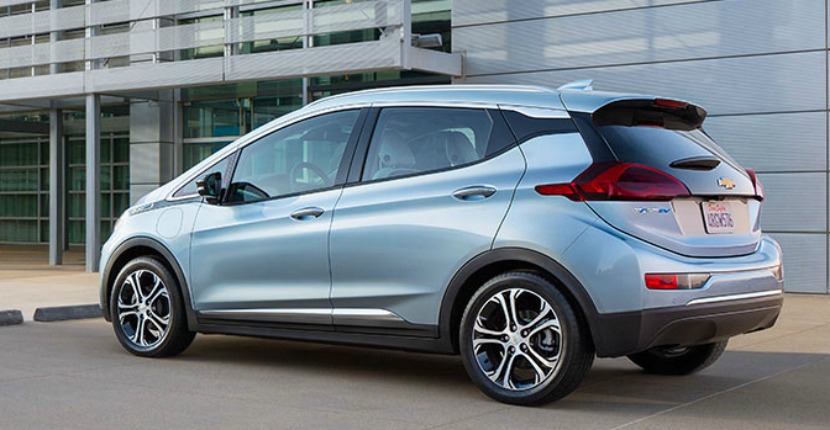 The 2017 Chevrolet Bolt EV is expected to hit dealerships later this year and industry publications are positively raving about it. It has a stellar driving range, quick recharge, and the price beats the heck out of Tesla.
Commercially viable electric vehicles (EVs) have been on America's roads for more than a decade now. But for the average car buyer, they're still a hard sell. The driving range is limited, recharging is inconvenient, and the price is rarely right: the least expensive Tesla option starts at around $70,000. Unless it's a Tesla, electric vehicles are typically good for about a hundred miles or so.
The new Chevrolet Bolt changes everything with an EPA-rated range of 238 miles. Such a long leash endows the car with a much more practical range than rival EVs, demanding less travel planning on the owner's part, much less range anxiety, and more emissions-free joy.
How did Chevy achieve this? Instead of a 25 to 30-kWh battery, as is typical in other price-comparable EVs, Chevrolet built the Bolt around a large 60-kWh battery pack that forms much of the car's floor. The company also equipped the Bolt with a 7.2-kW onboard charger that charges the car in nine hours on a 240-volt connector, according to GM. Getting 25 miles worth of range in an hour is relatively quick. It's hard to call it fast charging, but the Bolt is also capable of being charged by direct current, adding about 90 miles of range in 30 minutes.
EV-savvy readers might note that the upcoming Tesla Model 3 could supply 215 miles of range, but that Tesla is at least a year away and final pricing hasn't been announced. So, yes, old-school Detroit beat Silicon Valley to the punch with an affordable long-range EV.
The Bolt's deceptively normal looks mask the Chevy car's advanced technology and sophistication. Take a turn behind the wheel and you immediately feel the silent, instant electric torque from the moment you tap the throttle. With 200-electrified horses on tap, this small hatchback accelerates with gusto.
By virtue of the low-mounted battery, the Bolt feels planted in corners, despite its tall stance. The car is eager to tackle a curvy road and is actually fun to drive—virtues that most EVs can't claim. The ride is firm, yet composed, making the Bolt feel solid and substantial.
The price tag is the first thing buyers are likely to linger on. The Bolt starts at $37,495, but with federal tax credits and other incentive programs, the overall cost can drop well below $30,000. Stop by Apple Chevrolet today to find out more!