Hard-Working Capability: Silverado HD Carhartt Reveal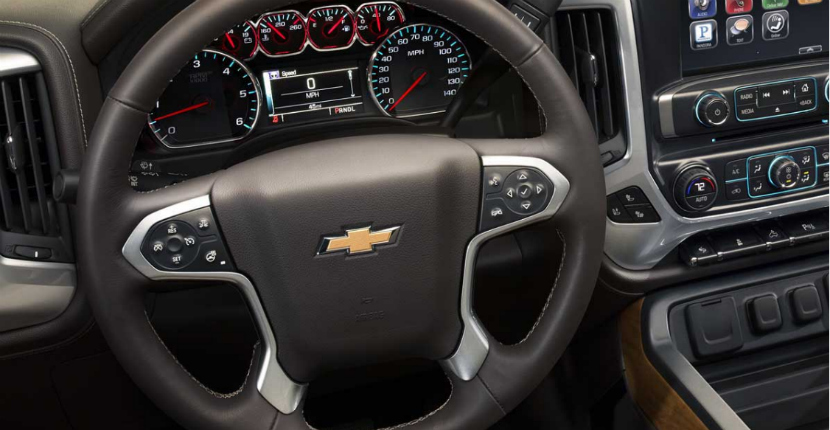 In a long-standing tradition of carmakers making matches with brands in a similar vein but different market (think the Ford F-150 Harley-Davidson Edition or the Silverado Realtree Edition), Chevrolet has revealed another brand-inspired model: the Silverado 2500HD Carhartt Edition concept.
"When Carhartt and Chevy started working together on this concept truck," said Tony Ambroza, senior vice president of marketing at Carhartt, "we quickly realized that our mutual respect for hardworking people and the utility they expect from our brands would equal the ultimate truck for anyone who works and plays in the rugged outdoors."
A match that just makes sense
Carhartt, a U.S. clothing company founded in 1889, is a leading manufacturer among work clothing brands, with the "duck brown" in their logo being a rather iconic color in the rugged working world. A partnership with Chevrolet's well-known and respected work truck truly makes sense, as the individual brands' target audiences are frequently one in the same.
And for buyers in that category, Chevrolet unveiled a 2017 Silverado HD with an all-new Duramax 6.6-liter V8 turbodiesel and Allison transmission with a Z71 off-road suspension for a one-inch lift. The Carhartt touches are almost everywhere in the cabin, from the iconic ruddy gold fabric to the triple-stitching on door panels and even the console, in order to evoke the stitching of a Carhartt jacket. As to be expected of a special edition, the Carhartt logo makes appearances on the headrests and floor liners, and a special logo incorporating the Silverado badge in the Carhartt brand text can be found on the doors.
Looking at it from the outside, the Silverado HD is mostly blacked out, with a few duck brown touches, such as a thin stripe that runs the length of the car and ties in well with the orange of the truck's running headlights. Most striking, the special Silverado HD's upper third is a handsome matte black opposed to the lower section's metallic black. The Chevrolet exudes the heavy-duty aggressiveness you can expect from the HD lineup, and the Carhartt styling does a great job of adding punch and character without going over the top.
"Thousands of people go to work every day and earn their paycheck in a Chevy truck wearing a Carhartt," said Sandor Piszar, Chevrolet truck marketing director in their release. "Their durability and versatility earns respect and loyalty that's passed on—and that's exactly what this concept explores."
To learn more about the special edition Silverado lineup, be sure to stop in and see us at your Chevy dealer in Tinley Park, or view our inventory online.