The Chevy Cruze Tops another List with Best Available Wi-Fi Package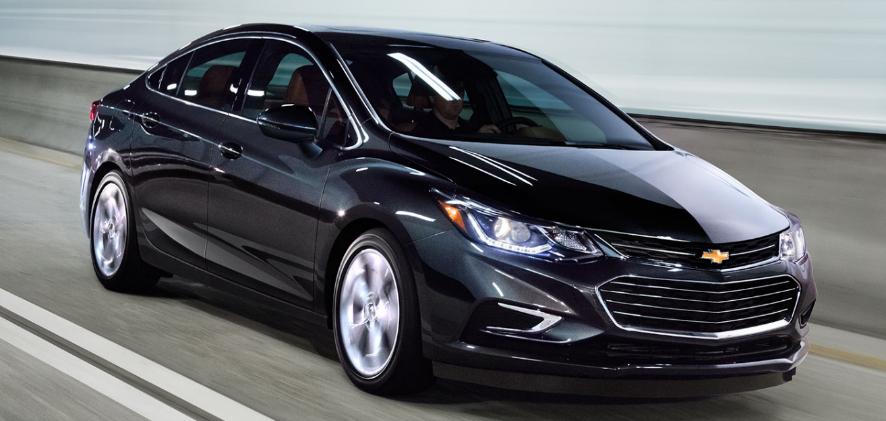 While the elements of a quality vehicle will always be the same, it's inevitable that our cars and trucks have, like so much other technology, become increasingly diverse in their functions and capabilities lately. Through that process, the importance of things like connectivity, intuitive interfacing, and computerized driver assistance has naturally put a whole new set of goals into the minds of automotive engineers. With so much to consider with these new options proliferating all the time, Chevy looks to make things easy for people in search of tech-savvy vehicles that cater to their specific needs.
Having received so many accolades recently, it shouldn't be hard to believe that the newest line of Chevy cars and trucks isn't lacking when it comes to technological expertise, as well as all of the other essentials that have kept the company a reliable favorite for the better part of a century. Continuing a run of successes in a wide variety of categories, the newest version of the popular Chevy Cruze finds itself being duly recognized as only the most recent of Chevrolet's superlatives.
Looking to satisfy the growing needs of young drivers and others with a need for internet connectivity on the go, whether for driving services like GPS guidance and personal soundtracks or for any number of personal devices like laptops and pads, the Cruze's available 24/7 Promise package brings up to two full years of built-in 4G LTE Wi-Fi to those who opt for a well-equipped Cruze LT or Premier. The service allows for the Cruze to serve as a reliable 4G LTE hotspot at a moment's notice, anywhere you need it. In addition, the 24/7 Promise includes SiriusXM satellite radio, as well as a host of deluxe OnStar safety features.
Along with a healthy supply of other comforts and conveniences, the Cruze LT and Premier models offer the best free Wi-Fi and data package in their class. For data-heavy driving and connectivity on the fly, and in due consideration of the added entertainment and safety features, this definitely adds up to a serious value. Still, the company is confident that the effectiveness of its top-notch Wi-Fi service will be more than clear to the customers who use it, and the option to extend it naturally remains available after the two-year trial ends. For a small monthly fee, the 24/7 Promise package extends indefinitely.
With this only standing as the tip of the iceberg when it comes to the things that have qualified the Chevy Cruze as one of the most acclaimed vehicles in recent memory, many of which we continue to share here on a regular basis, you can bet that we're more than ready to take you on a truly personal tour of all that it and its current industry-leading Chevy siblings have to offer. We'll be at the ready with plenty of excellent Cruze models in tow, right here at Apple Chevy!